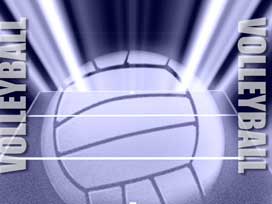 Posted By: Sports
sports@klkntv.com
Courtesy: Doane Athletics
No. 2 Viterbo found the right time to play their best match of the NAIA Volleyball National Championship as they defeated Doane to cap off pool play on Thursday. Both teams will advance out of pool play, with Doane making their first appearance into the single elimination bracket portion of the tournament. Viterbo won in straight sets 25-21, 25-17 and 28-26.
Doane hit well in the first set, picking up 15 kills with a .306 attack percentage. However, three service errors along a V-Hawk team that posted 17 kills was too much to overcome. Doane struggled in set two, finishing with nine kills while Viterbo doubled up the Tigers with 18 kills.
Doane was poised to bounce back in the third set and had set point but a couple of calls that did not go the Tigers' way were too much to overcome to extend the match. Doane posted 14 kills in the set compared to 12 for the V-Hawks.
Viterbo put four players in double figures for kills as Natalie Geidel finished with 11 and the duo of Sara Biermaier and Aubrey Aspen had 10 kills apiece.
Doane received a match-high 12 kills from Kaitlin Bradley (SR/Crete, Neb.) and 10 kills from Maci Coffey (JR/Blue Hill, Neb.). Alex Neff (FR/North Platte, Neb.) finished with 29 assists and two ace serves. Erin Warren (SO/Papillion, Neb.) had a team-high nine digs. As a team, the Tigers had 7.0 blocks - led by Coffey with four assist blocks.
The Tigers will return to action on Friday morning when they enter the single elimination round. Doane will face No. 17 Columbia, the defending NAIA National Champions, at 9 AM in the Tyson Event Center.