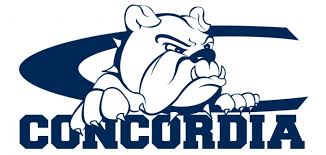 Posted by: Sports
sports@klkntv.com
Courtesy: Concordia University Athletics
SEWARD, Neb. – For the first time in school history, the Concordia University athletics department has made it three-consecutive years with top 20 NAIA Learfield Directors' Cup Standings finishes. The Bulldogs accumulated 516 points in 2016-17, placing 17th. That finish puts them right in line with placements of 18th in 2014-15 and 16th in 2015-16.
The point totals are based on national championships qualifications and national finishes. The Learfield Directors' Cup Standings are designed to "honor institutions that maintain a broad-based program, achieve success in many sports, both men's and women's, in which all sports that the NAIA offers a championship, and all student-athletes that compete in those sports, are treated equally."
Seven Bulldog teams completed the year with top 25 national rankings and other two were listed among others receiving votes in postseason coaches' polls. Head coach Matt Beisel's men's track and field program posted two more top-five national finishes while head coach Drew Olson's women's basketball program made a run to the national semifinals.
Top national finishes for Concordia teams in 2016-17
*Reflects final ranking in official NAIA coaches' poll
Men's Indoor Track & Field – 2nd

Women's Basketball – *3rd

Men's Outdoor Track & Field – 5th

Women's Outdoor Track & Field – 6th

Women's Indoor Track & Field – 7th

Wrestling – 15th

Football – *19th

Women's Soccer – *33rd (RV)

Men's Basketball – *36th (RV)

Baseball – Reached national tournament
Dating back to the 1996-97 academic year, Concordia has claimed eight top-25 placements in the final Learfield Cup standings. The institution's all-time best finish was ninth place in 2004-05 when it also won one of three GPAC All-Sports Trophies in school history. As far as the data goes back, the Bulldogs have never placed lower than 62nd.
Concordia Learfield Cup finishes since 1997
2016-17: 17th
2015-16: 16th
2014-15: 18th
2013-14: 29th
2012-13: 57th
2011-12: 34th
2010-11: 44th
2009-10: 27th
2008-09: 24th
2007-08: 39th
2006-07: 62nd
2005-06: 50th
2004-05: 9th
2003-04: 30th
2002-03: 12th
2001-02: 25th
2000-01: 34th
1999-00: 43rd
1998-99: 53rd
1997-98: 30th
1996-97: 16th