News
First phase of traffic signal updates almost complete
Nine of Lincoln's busiest streets are becoming less of a headache to drive on.
Thursday, September 28th 2017, 5:18 pm CDT
by
Updated:
Monday, October 9th 2017, 9:59 am CDT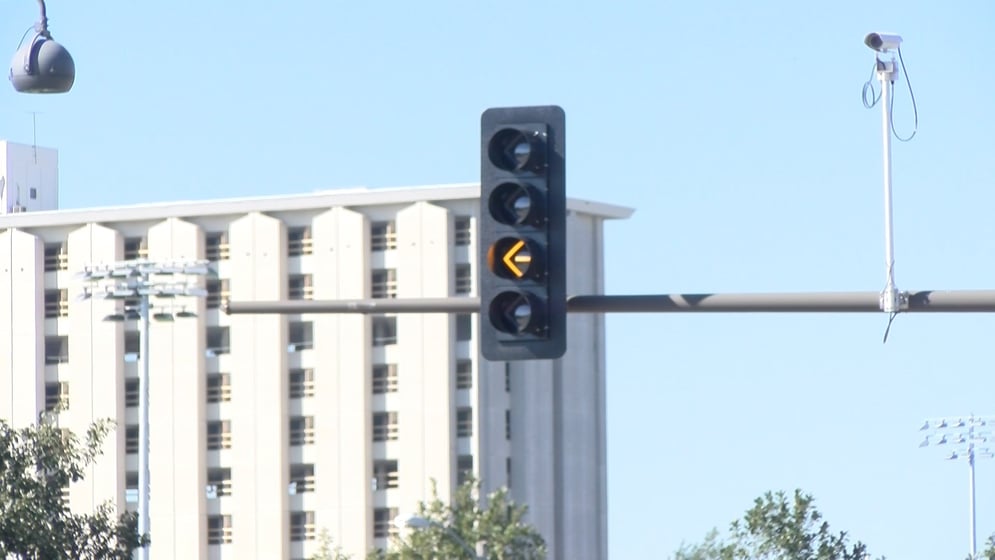 Posted By: Bayley Bischof Channel 8 Eyewitness News 
Nine of Lincoln's busiest streets are becoming less of a headache to drive on.
The city is finishing up the first phase of their Green Light Project.
This is done by updating traffic signal timing and equipment focusing on Lincoln's most traveled streets.
Like Highway 2, Cornhusker Highway and O street.
Also streets that have seen traffic volumes increase in the last several years.
Like South and North 84th streets.
"As traffic volumes and patterns change as the community grows and as developments change it important for us to make sure we're maximizing the movement of traffic across the streets," Mark Lutjeharms, traffic engineer said.
Its changes like updating timing, and changing the way you turn left.
"The most noticeable things folks will be seeing is the use of flashing yellow arrows to move left turns movements through the intersections," Lutjeharms said. "It's a movement we call a permissive left turn phase that allows vehicles to turn but they must do so after they yield to traffic."
Now that the first phase is done, these changes will be more evident, making your trips across town not only faster, but also safer.
"If you don't have properly timed signals you can induce a lot of rear end crashes because vehicles are sitting at stop lines and vehicles coming behind it are approaching stopped vehicles," Lutjeharms.
This first phase upgraded about 130 of Lincoln's 430 intersections.
But this is only the beginning. Phase two will start in 2018, targeting the next set of busy streets like Old Cheney or 27th Streets.
The Green Light Project will cost the city between $1 and 2 million dollars.