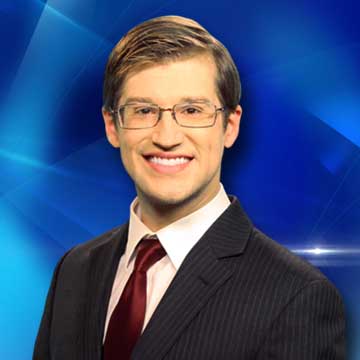 Joe Harris' hometown is Lincoln. He remembers watching reporters running around trying to get stories and thought they were nosy. "It's ironic I end up being one," says Joe.
Joe became interested in broadcasting during college. He enjoyed the combination of on-camera performance and spreading information. While at UNL, he worked part time at KFOR and he hosted a weekly show on KRNU. Joe graduated from the UNL College of Journalism.
Joe started reporting for Channel 8 Eyewitness News in 2017 after completing a news internship. "I enjoy having a job that gets me out, meeting people and learning their stories", he says. Because Lincoln is his hometown, he thinks it's a perfect place for him to cover news.
Joe likes to listen to heavy metal music in his spare time.
jharris@klkntv.com
Facebook-Joe Harris-KLKN
Twitter-jharristv8