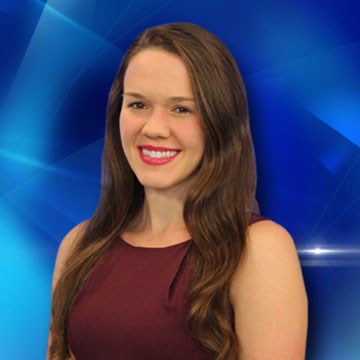 Rachael is from Waterford, Michigan, about an hour drive northwest of Detroit. As a child, she spent her summers on the lake with her family and friends. In high school, she traveled to London and Paris with her English class to learn about history and Shakespearean culture.
"I've been involved in TV since elementary school when we created a school newscast, then I anchored my high school newscasts", Rachael recalls. She adds that she really can't imagine doing anything else. Rachael graduated with a degree in broadcasting from Grand Valley State University in Grand Rapids, MI. While in school she became a member of the National Society of Collegiate Scholars, and interned at WJRT in Flint, MI and at WDIV in Detroit, MI. Rachael joined the Channel 8 Eyewitness news team in 2017. "I'm excited to tell stories that matter to the people of Lincoln and to make a difference in the community," she says. "I want to keep people informed about what's going on in the world around them," she adds.
Rachael loves animals and would bring all the dogs home from the shelter, if her landlord would let her. She is a self-proclaimed health geek and spends a lot of time running and in the gym. She has her eye on completing a marathon. In addition, she loves to travel and being outdoors.