News
UPDATE Fundraiser for Sydney Loofe
Sydney Loofe's alma mater is looking to help her family.
Tuesday, December 5th 2017, 4:52 PM CST
by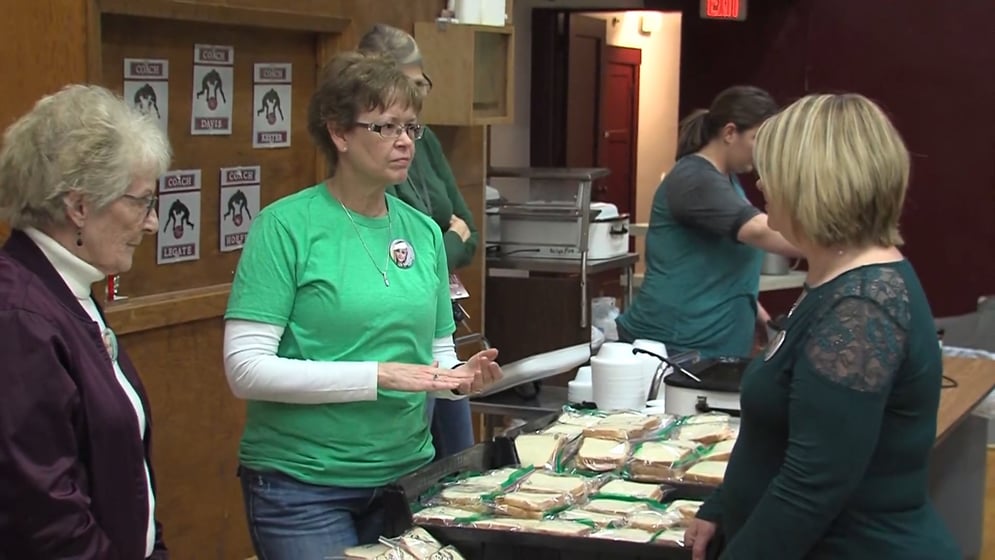 Residents of the town of Neligh came together Tuesday night to support the family of Sydney Loofe.
A fundraiser was organized at the Lincoln woman's alma mater Neligh–Oakdale high school.  It's also a school where Sydney's father has been principal for 18 years.

"It's just heart wrenching," said Lisa Hanson, Sydney's former teacher.  "The pain that George and Suzy are going through because they're wonderful people.  And Sydney just is a great kid."

School employees organized this event a few weeks back while her dad was out for the day.  Even though it was planned when Sydney was still missing, it hasn't lost its meaning.

"Obviously, as news has kind of filtered out to be supportive and to feel for the family and try to help them in any way," said Neligh-Oakdale School Superintendent Scott Gregory.  "I think that's the thing most people want to accomplish, is being there for them and helping out."

Those in attendance wore green, which signifies a missing person.
One man had gone to three different communities and bought out all the green lights and then sold them at the benefit.
All in memory of someone the town of Neligh misses very much.

"It's heartbreaking that she isn't here, and able to just hug her and tell her what a great person she is," Hanson said.  "And she was."

There's also an online fundraiser where you can donate money at https://www.freefunder.com/campaign/sydney-loofe-search
____________________________________________________________________
Sydney Loofe's alma mater is looking to help her family.
Neligh-Oakdale school is holding a benefit today. 
This morning, the FBI said they found Sydney's body near Clay Center, which is about 90 miles west of Lincoln.

Police had been looking for Sydney for three weeks.  She was last seen on November 15.
There is also a fundraiser online at https://www.freefunder.com/campaign/sydney-loofe-search