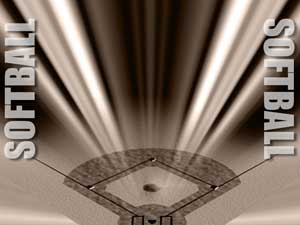 Posted By: Sports
Sports@klkntv.com
Courtesy: NU Media Relations
Tempe, Ariz. - The Nebraska softball team won its fourth straight game on Sunday afternoon after taking down Seattle, 3-2, in its final game of the Kajikawa Classic.

Tristen Edwards and Kaylan Jablonski led the offensive efforts, each getting two hits. Edwards also had a two-run homer and drew a walk to reach base all three times at the plate. Taylor Otte, Madi Unzicker and Alexis Perry each had one hit in the game. Otte also had an RBI for the Huskers.

Jablonski also led the way in the circle for Nebraska, earning her third win of the season. She pitched a solid 6.1 innings. She gave up two earned runs and had five strikeouts. Olivia Ferrell earned the first save of her career, pitching one inning and getting two strikeouts.

Nebraska got on the scoreboard first. In the bottom of the third inning, Alexis Perry got a leadoff single. Bree Boruff then pinch ran for Perry and advanced to second on a fielder's choice. A few batters later, Otte doubled to deep left field to score Boruff and give the Huskers one run with two outs. Tristen Edwards came to the plate and on a full count, Edwards hammered one to center field to give the Huskers a 3-0 lead at the end of the third.

The Redhawks cut into the Husker lead in the sixth inning. Back-to-back singles put runners on first and second with no outs. A groudout to first moved the runners over. With the Redhawks' cleanup hitter at the plate, the Husker defense came up with a huge out when Madi Unzicker fielded a gounder on the first base line and tagged the runner, without allowing a runner to score. The next batter found a gap and singled to the left side to bring home two runs. The Huskers got out of the inning after a fly out to right field, and had a 3-2.

The Huskers had a chance to add some insurance in the bottom of the sixth. Tristen Edwards drew a one-out walk and back-to-back singles by Madi Unzicker and Jablonski loaded the bases with one out, but the Seattle defense retired the next two batters to get out of the inning.

In the top of the seventh inning, Seattle got a leadoff walk to put the tying run on base. Jablonski got a strikeout, but the runner stole second to put the tying run in scoring position with one out. Olivia Ferrell entered the cirlce for Jablonski and struck out the final two batters to end the game.

The Huskers are back in action next weekend when they travel to Atlanta, Ga., for the Big Ten/ACC Challenge Feb. 16-18. NU will play Georgia Tech and Boston College twice over the weekend. The first game will be Friday at 3 p.m. CT against Georgia Tech.