News
Citizens weigh in on Downtown Master Plan
On Tuesday night, the city hosted an open house at the Rococo Theatre.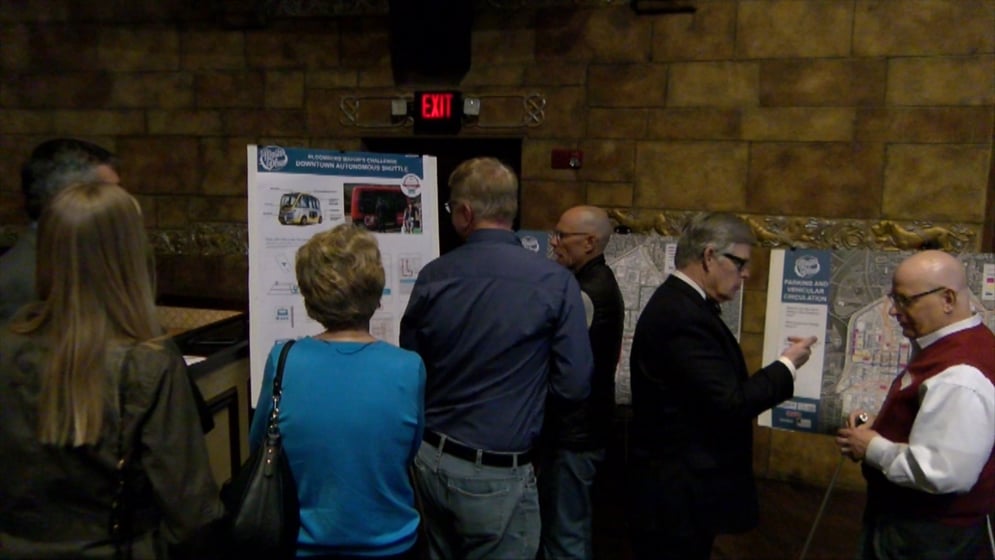 On Tuesday night, the city hosted an open house at the Rococo Theatre, where members of the public could share their thoughts on redeveloping downtown Lincoln.

"I just kind of wanted to come here, kind of learn kind of what we're talking about in terms of developing downtown further down the road because after I graduate, i think it'd be kind of a cool place to live," said UNL student Jace Kranau.

The last time the Downtown Lincoln Master Plan was updated was 2005.  That paved the way for Pinnacle Bank Arena, the Railyard and upgrading P street.
Now is the next phase of the Master Plan.

"Downtown is a place for everybody," said Long Range Planning Manager Paul Barnes.  "And we want to make sure this plan is for everyone as well.  And so although we have experts on the team, we really need input and advice from Lincolnites."

The city has hired a Denver–based consulting firm and people got to talk with them about different ways to develop the area, including housing, business and transportation.

"We're not going to build another arena, but we want to build off those successes," Barnes said.  "So how can we provide more housing opportunities?  How can we provide more amenities for people who want to come downtown or live downtown?"

Kirk Copple lives in the Washington, D.C. area and was visiting Lincoln.  He said an opportunity for citizens to weigh in isn't provided everywhere.

"In Fairfax County, Virginia...they worked on a Master Plan," Copple said.  "They don't want community involvement.  So I thought this is fascinating that Lincoln actually wants community involvement.  And it says a lot for the city."

The city said they hope to finish the plan this fall.

Even f you weren't able to attend the open house Tuesday, you can still give your input online.  Visit: https://www.surveymonkey.com/r/downtownlincoln