News
Family of Norris teen killed in accident honor her memory
Friends say Titterington's frequent runs to Starbucks often caused her to be late for class.
Wednesday, April 11th 2018, 8:40 pm CDT
by
Updated:
Thursday, April 19th 2018, 9:06 am CDT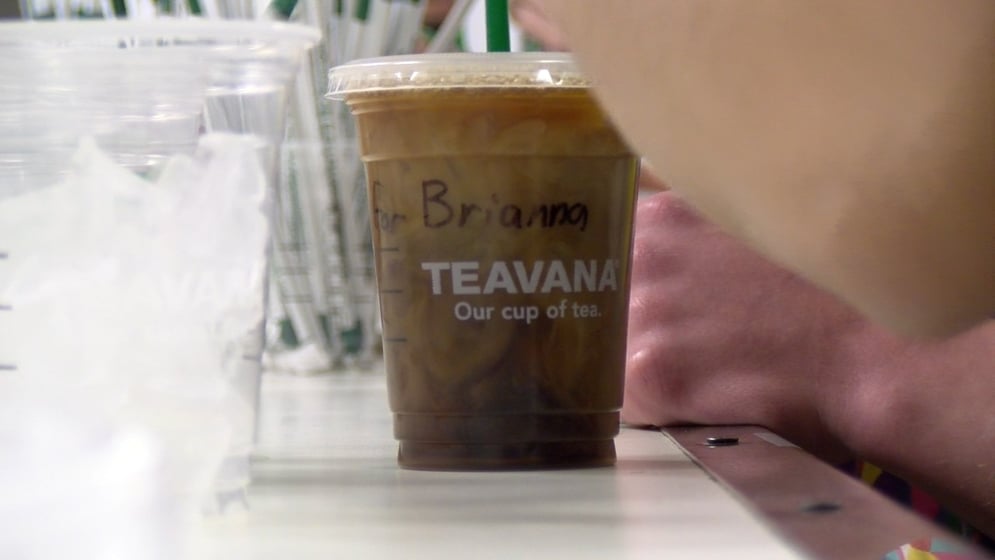 The family of Brianna Titterington, a 17 year-old junior at Norris High school who was killed in a car accident last month, honored her memory in a unique way Wednesday afternoon. 
Her family, with some help from Starbucks, passed out over 300 cups coffee to Norris students. 
Those close to Titterington say she was a coffee enthusiast - a caramel machiato with extra caramel being her drink of choice. 
A close friend and classmate of Titterington for years, Olivia Lentfer says it was the perfect way to honor her friend's memory. 
"It's great how the coffee is here because Briana was always one to have coffee in class," Lentfer said. 
Titterington's mother, April Jensen, says the community has done so much for her family and she wanted to give something back to the kids. 
"I just want to make the kids smile today," she said. "Give them a reason to feel good for the day - put some of the hard times behind them for at least a few hours."
Titterington's brother, Triston, says he can't calculate how many cups of coffee his sister would drink in a day, her trips to Starbucks often causing them to be late to school. 
"Countless," he said. "If you saw her car - it was just countless cups of coffee."
A GoFundMe page has been set up for the family here: https://www.gofundme.com/brianna-titterington. 
They will also be participating in a walk with the Nebraska Organ Retreival Society.
You can find those details here: http://www.nedonation.org/2018-donate-life-5K.