News
Local Youth Basketball Team looks to raise money
Nebraska Jelly Elite is a local basketball team made up of players 12 years and younger.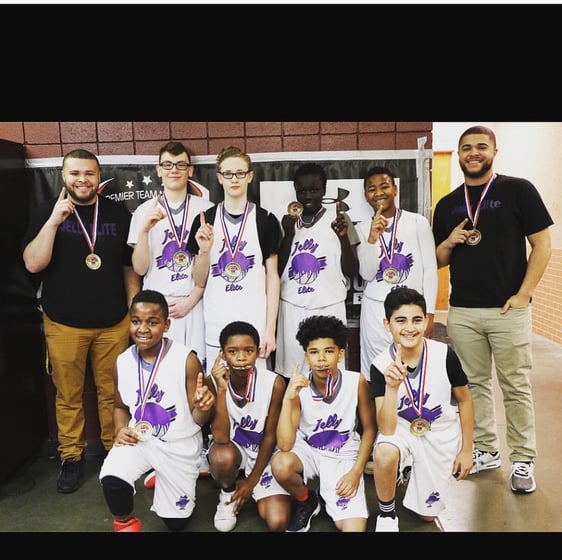 Posted By: Pierce Georlett
Nebraska Jelly Elite is a local basketball team made up of players 12 years and younger.
It's completely different from what you usually see out of travel basketball teams.
 
This team may look like any other 12 and under basketball team, but players like Trevon say he's lucky to be on this court shooting the ball just like his hero Steph Curry.
 
"I like it because you get to hang out with your friends, have good quality time, practice is fun because you learn to bond," said Trevon Gray a Nebraska Jelly Elite player "and it's fun because you always get to win and score."
 
These players make up Nebraska Jelly Elite part of the Amateur Athletic Union basketball league or better known as AAU.
Playing on a team like Trevon can cost some families hundreds maybe even thousands of dollars, but the cost of playing on this team, is a steal.
 
"Zero Dollars... I mean we do this all out of pocket," says Coach Justice Brown.
 
He coaches the team with his brother Jordan Brown.
They work 40 hours a week, and even take classes so they can give these young basketball stars the experience of a life time.
 
"It means everything to me and my brother. You know just giving them an opportunity to play and travel the country is you know the biggest thing to us," says Coach Jordan "just give them the best opportunity as possible."
 
Along with coaching Justice and Jordan make sure their players like Trevon are succeeding on the court, and off the court.
 
"They always help us with what we need to do and they check in on our academics in school," says Trevon.
 
Trevon might not become Steph Curry, but thanks to his coaches and their sacrifices, all of these players have good role models to follow.
"I mean it feels really good," says Justice "you know at the end of the day some weeks gets hard you know some weeks get tough but you know if I give them all I have and give them that father figure something that a lot of them don't have father figures so being that positive male role model in life is really a blessing."
 
In just 7 months Nebraska Jelly Elite have won two tournaments and finished runner up twice.
If you would like to help out the team visit their GoFundMe page, https://www.gofundme.com/nebraska-jelly-elite-6th-aau