News
Team USA Volleyball holds autograph session for fans
An international volleyball tournament is taking place here in Lincoln.
Sunday, May 13th 2018, 9:49 pm CDT
by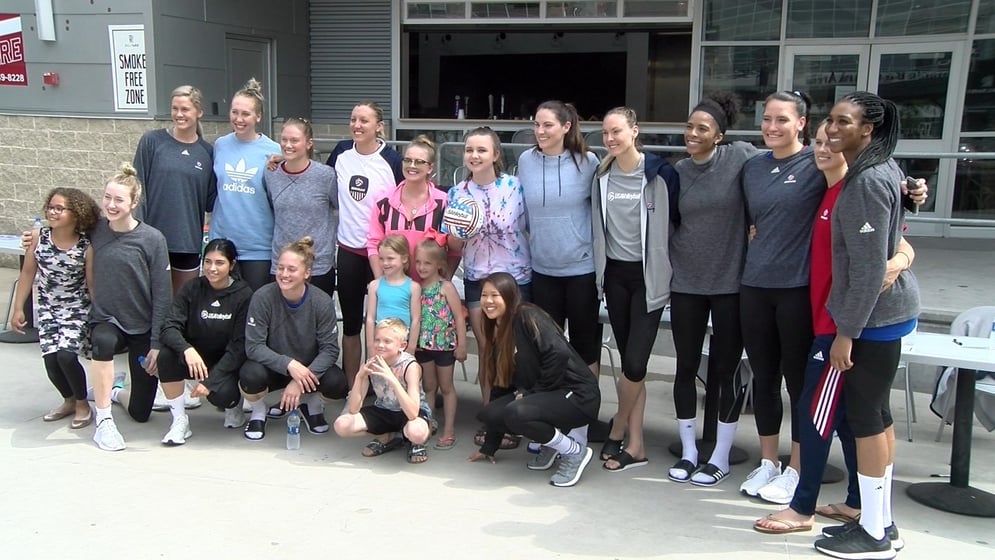 An international volleyball tournament is taking place here in Lincoln.
Team USA is participating... And you may recognize some familiar faces.
There are three husker alums on the roster.

Husker fans remember watching spikes from Jordan Larson.
Starting Tuesday, fans will have another opportunity to see her play at the Devaney Center.
This time, Larson will be wearing the red, white and blue.

"I'm excited to be back. It's the mecca of volleyball I feel like Nebraska fans are awesome," said Larson.
Two other former huskers Kelsey Robinson and Justine Wong–Orantes are also on the team... And excited to be home.

"It's exciting to be able to go back to that gym and experience all those memories and create some new ones," said Robinson.
Before practice on Mother's Day, the team stopped by the Railyard in downtown Lincoln for a meet and greet with some fans.
After spending time with their fans, the three husker alums reflected on their fond memories of Nebraska.
"The overall support we get here at the university is amazing," said Wong-Orantes.
Team captain Jordan Larson is also excited to be back home.
She grew up a short drive away from the university.
"It can't get much better than being so close to home and being able to have friends and family here," said Larson.
Team USA is scheduled to play a round robin tournament with Italy, turkey and Poland.
The action begins on Tuesday and lasts through Thursday.
"To be able to come back with the national team just shows how much Lincoln loves volleyball and supports it," said Robinson.

Tickets are still available for the three day event starting on Tuesday.
For more information and to buy them... Visit teamusa.org/usa-volleyball/events/tickets.