News
Update: Trail's murder case forwarded to District Court
Aubrey Trail and Bailey Boswell both had court appearances today in Saline County County Court.
Updated:
Tuesday, June 26th 2018, 10:24 AM CDT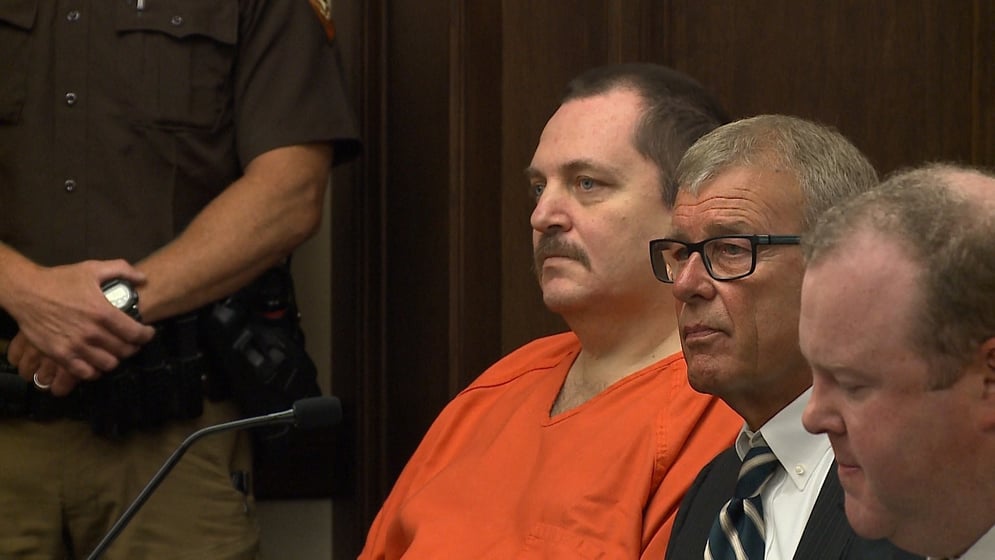 Posted By: Bayley Bischof Channel 8 Eyewitness News 
The case of the state of Nebraska vs. Aubrey Trail and Bailey Boswell in the murder of Sydney Loofe is advancing.
Trail and Boswell appeared in the Saline County Courthouse Tuesday.
They were given the chance to elect whether or not they want a preliminary hearing in the saline county court.
Trail appeared in person for the first time, represented by court appointed attorneys Joe and Benjamin Murray.
"He'll waive preliminary hearing in exchange for discovery from the state," Benjamin Murray, Trail's attorney said.
This means his case will go straight to District Court, Judge Linda Bauer said.
Murray said waiving the preliminary hearing isn't a big deal.
"I'd say in about 99% of our cases that's what we do given some of the statements I believe he's made probable cause wasn't really going to be an issue, and the benefit is we get discovery quickly."
That means they'll get the results of the investigation into Sydney Loofe's disappearance," Murray said.
"I expect we'll get a couple thousand pages by the end of the week and then we'll get into District Court hopefully pretty quickly," Murray said. "I'd expect start taking depositions and start getting a handle on this thing."
Bailey Boswell appeared via video from the Saline County Jail.
She's being represented by a court appointed attorney, Todd Lancaster.
He asked Judge Bauer for more time to decide on whether or not they'll ask for a preliminary hearing.
Boswell will appear in court again on July 24 to make a decision.
___________________________________________________________________
Posted by:  Channel 8 Eyewitness News
8@klkntv.com
Aubrey Trail and Bailey Boswell both had court appearances today in Saline County County Court.  Aubrey Trail waived his right to a preliminary hearing after being charged with first degree murder and improper disposal of human remains in the death of Sydney Loofe. Trail's case has now been moved to District Court where he will face trial in Loofe's death.  
Bailey Boswell, who faces the same charges, has been given more time to decide whether she will waive her right to a preliminary hearing until July 24th.  
According to court documents, authorities believe Loofe was strangled to death and later dismembered by Trail and Boswell.