News
Lincoln middle and high school students compete in food fight for charity
Teams of students competed to see who could get the most groceries for the Food Bank of Lincoln in only one minute.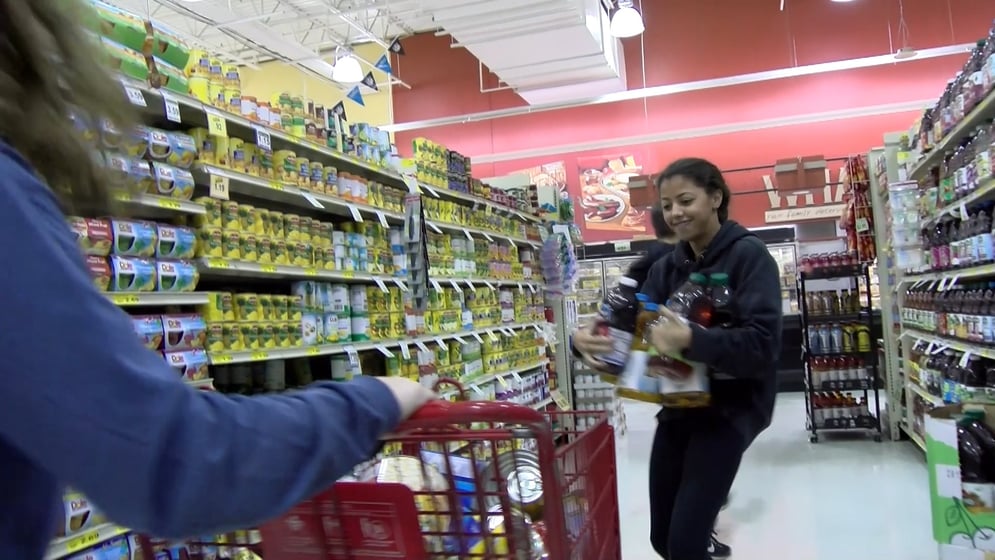 How much food could you buy in just one minute?
Fifteen teams of students from area middle and high schools put their grocery shopping skills to the test.
The students were given one cart, $100, and one minute to buy as much food as they could for the Lincoln Food Bank.
"There really was no strategy, we jut kind of went for it. It was chaotic, it was something else," said seventh grader Tijah Drake.
Drake and her team of two others from Lefler Middle School were the first group to complete the food fight.
Students had two aisles they could go down to grab canned fruits and vegetables, pasta, and other items from the Food Bank's most requested list.
"We didn't grab mac and cheese, I was pretty bummed about that, but it was fine we got a lot of cans and lots of goods that people can use," Drake said.
The supermarket scramble was held at Russ's Market at 33rd and Highway 2 to kick off the annual Food Fight Food Drive. It's a student driven campaign to help fight hunger in the community.
Schools compete against one another to see who can collect the most donations.
The campaign is one of the largest drives of the year for the Food Bank and gives kids a fun opportunity to get involved in the community.
"It is a chance for students to be role models in our community and to demonstrate to adults and to younger children it doesn't matter how old you are anybody can pitch in and help fight hunger," said Michaellya Kumke of the Food Bank of Lincoln.
Food Fight runs through the beginning of November.
The winning school gets a giant metal fork and a few other surprises.
If you want to donate to a specific school you can do so by visiting: http://www.lincolnfoodbank.org/foodfight/ and selecting a school, or you can stop by any school to drop off canned goods.