News
Lincoln's Face the Chamber
Today the Chief of Police spoke to Lincoln business leaders, about important issues with the Lincoln Police.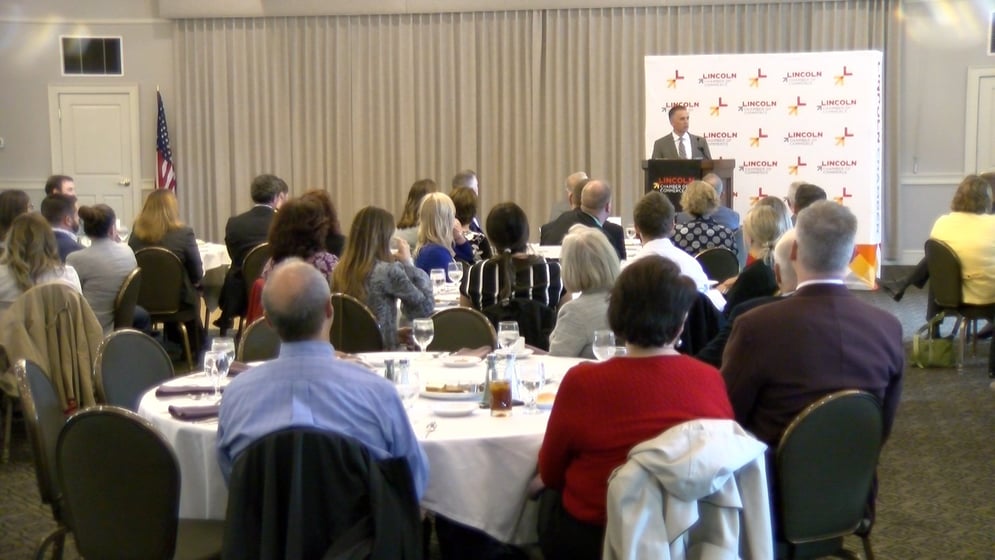 At the monthly Face the Chamber, it was Chief Jeff Bliemeister who stood in front of business leaders and talked about some important issues happening with the Lincoln police.
"I want to thank everyone for their sacrifices that have allowed the leadership to Mayor Beutler to the city council to grow the ranks of the Lincoln police department by 23 officers and one dispatcher since my appointment as chief of police in 2016," said Chief Jeff Bliemeister.
Some other things that Chief Bliemeister expressed was what the citizens of Lincoln can do better to help out the Lincoln police department.
"When they see something to call us, not to be afraid or hesitant to call on their suspicions, but to trust their instincts I need to provide them a perspective that many in this room will never see and hear. They don't see some of the difficulties that our officers experience when their interacting with the public," added Chief Jeff Bliemeister.
But for Bliemeister the most important part of a day like this is what he gets back from the community.
"What I get out of it is the perspective the input this is what's on the minds of the people in Lincoln what their concerns, what their accommodations are for the men and women of the police department," says Chief Bliemeister.
Bliemesiter stressed to everyone that if you see something suspicious call police it's better to be safe than sorry.