News
Lincoln's Capital Cigar Lounge to have grand opening Friday
Capital Cigar Lounge is opening a brand new location near 16th & Old Cheney. They've designed it to
Thursday, October 25th 2018, 3:34 PM CDT
by
Updated:
Thursday, November 1st 2018, 3:34 PM CDT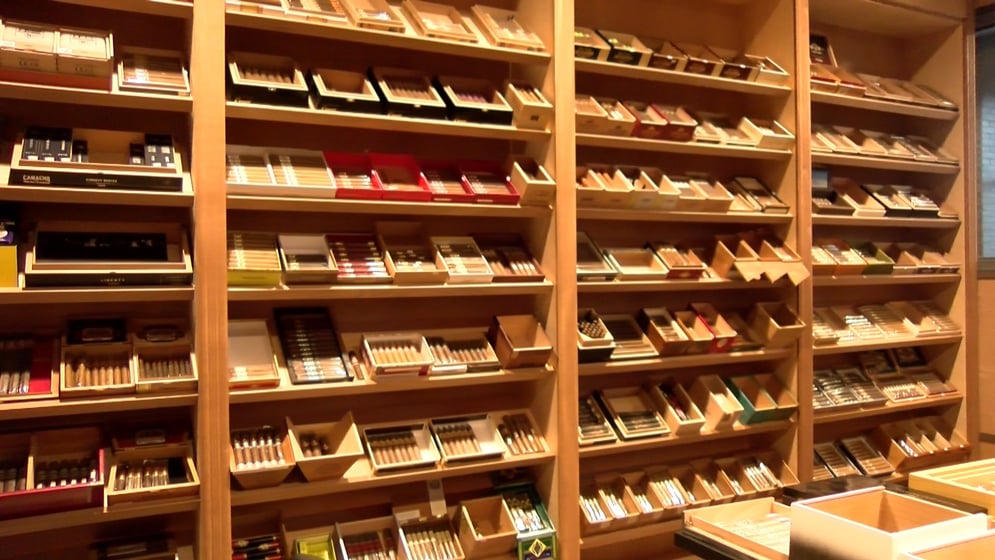 Posted By: Alden German
agerman@klkntv.com
A new cigar lounge will be opening in Lincoln, and it promises to be a different experience than others.  For cigar lovers it might just be their paradise; thousands of cigars to choose from, but for the owners, it's about more than just the smoke.
"I had uncles, and my dad. We'd all get together and enjoy a cigar together, so that was kind of my first experience with cigars," said Austin Hillis, co-owner of Capital Cigar Lounge.
It is that experience that Austin Hillis and Tony Goins of Capital Cigar want others to have as well: great conversation and a feeling of togetherness.
Eighteen months in the making, Hillis and Goins wanted to create a new cigar lounge experience; a place where people could escape the stresses of their lives. The new lounge was made possible thanks to exclusive partnerships with Alec Bradley and Cohiba brand cigars. Cohiba sponsors their private, members-only lounge.
They began making plans to move into a brand new location near 16th & Old Cheney with comfort and community in mind.
"I enjoy a great cigar, I enjoy great conversation, I enjoy my friends and so I want to come back to experience that type of feeling more than just once a week," said Tony Goins, co-owner of Capital Cigar Lounge.
Communication is important for the cigar duo. They believe people have forgotten how to simply sit down and talk to one another.
"In this era of social media and digital everything, the art of having a face–to–face conversation is something that seems to be lost," Goins said.
The lounge has over 15,000 cigars from several brands, some of which can't be found anywhere else in the state.
If someone doesn't have much experience with cigars, tony doesn't want them to be shy or feel left out.
"I want a first–timer to walk into this lounge and say 'wow, this is a place I really want to be,'" said Goins. "'This is a place that I can come and enjoy that hour long or two hour long vacation and get away from some of the challenges I may have.'"
Hillis agrees, saying the best part of the job is seeing connections form and friendships blossom.
"I think that's the most exciting part is seeing people happy, smiling, joking, laughing," said Hillis. "That's why we created this lounge."
The grand opening will last through the weekend to coincide with the Huskers football game against Bethune-Cookman.