News
Gaylor Baird bids for Lincoln's Mayor
City Councilwoman Leirion Gaylor Baird has announced she will be running for mayor
Thursday, November 8th 2018, 7:05 AM CST
by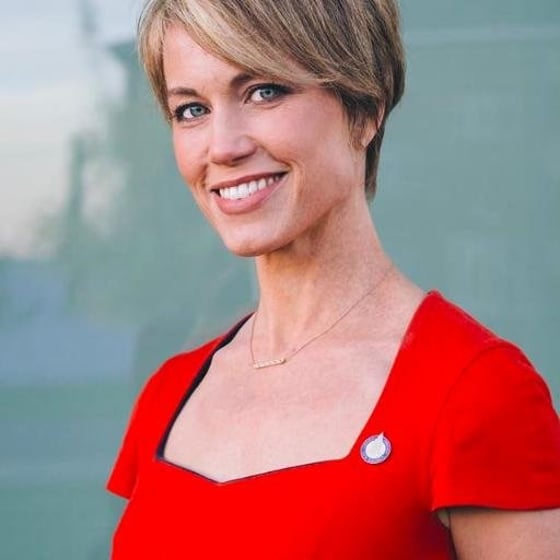 (PRESS RELEASE) - Today, Leirion Gaylor Baird announced her candidacy for Mayor of Lincoln.
"Lincoln is thriving. We are on an exciting path, and I have been inspired by our community's momentum under Mayor Chris Beutler. I am running as the candidate that will continue to move our city forward," said Leirion.
"I want to thank all of the people - community members, friends, and other elected officials - who have reached out this week and encouraged me to run. I am honored to have their support as I offer my service as Lincoln's next mayor."
As a city councilwoman, Leirion has been a leader, consensus builder, and listener. "I believe my job as a public servant is to listen and to act on the priorities of our community. Over the next few months, I look forward to sharing my vision of how, together, we keep growing Lincoln's success," - said Leirion.
Leirion Gaylor Baird was elected to the Council in May 2013, winning re-election in May of 2017 by significant margins with bipartisan support. Prior to her election, Leirion was a Lincoln/Lancaster County Planning Commissioner and helped produce Lincoln's 2040 Comprehensive Plan.
Leirion serves on the Lincoln Community Foundation Board of Directors, the Lincoln Public Schools Superintendent's Community Advisory Council, and the University of Nebraska President's Advisory Council. She also has been a co-chair of Friendship Home's Keys of Hope campaign, and on the boards of Family Service, the Friends of the Pioneers Park Nature Center, and the Friends of the Lincoln Children's Museum.
Leirion has been recognized locally and nationally for her work on the Council. In 2016, she received the InSpire Award for Excellence in Government Service, and was one of 24 elected officials from across the country selected by the Aspen Institute for a Rodel Fellowship in Public Leadership. According to the Aspen Institute, Rodel Fellows are awarded to "elected officials who have demonstrated an outstanding ability to work responsibly across partisan divisions and bring greater civility to public discourse." In 2014, Leirion was selected as one of 12 leaders from across the country to join the NewDEAL, a national network committed to highlighting innovative ideas from pro-growth state and local elected leaders.
Leirion began her professional career as a management consultant, helping Fortune 500 companies become more efficient. She has worked as a city budget and policy analyst and as director of an innovative after-school and summer enrichment program designed to improve educational outcomes for children from low-income families. She and her husband, Scott, have three children.