News
Update: 21-year-old man charged with kidnapping Jayme Closs and murdering her parents
The Wisconsin teen has been missing since October of 2018.
Thursday, January 10th 2019, 9:07 PM CST
by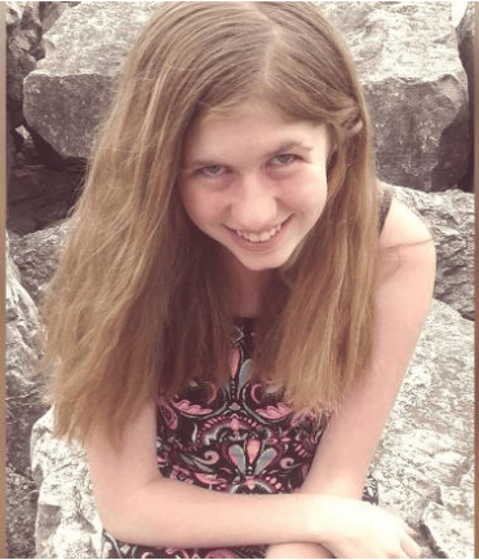 Update:   Source:  ABC News:  
Authorities in Wisconsin have charged a 21-year-old man with kidnapping Jayme Closs and murdering her parents.
The suspect was identified by authorities Friday as Jake Thomas Patterson of Gordon, Wisconsin, the same town where Jayme was found alive the day before by a woman walking her dog.
Jayme was reported missing on Oct. 15 after her parents were found shot to death in their home in rural Barron, Wisconsin, about an hour's drive south of where she was located.
The woman who found the teen -- who asked that her name not be used -- walked her to the nearby home in Gordon,
Authorities are still trying to find out what happened to Jayme during the 88 days she was missing.
It is unclear if the suspect knew Jayme or her family before she was kidnapped.
Patterson does not have a criminal history. Authorities are not searching for any additional suspects, authorities said.
Previous story:
(CNN)--Jayme Closs, a 13-year-old girl who vanished after her parents were found dead in their northwestern Wisconsin home, has been found alive, the Barron County Sheriff's Department said.
The Douglas County Sheriff's Department in Wisconsin notified the Barron County Sheriff's Department on Thursday that they had located Closs alive.
A suspect has been taken into custody, but no more details were immediately available, the sheriff's department said.
Jayme vanished October 15, and her parents, James and Denise Closs, were found fatally shot in their home near Barron, a town of 3,300 in northwestern Wisconsin.
Investigators say a mysterious 911 call led deputies to discover the bodies. The call was "pinged" to the Closs home. When the dispatcher called the number back, a voice mail greeting indicated the phone belonged to Denise Closs. The log does not indicate who made the 911 call, but the dispatcher heard yelling in the background.
Detectives pursued thousands of tips, watched dozens of surveillance videos and conducted numerous searches in the
effort to find Jayme. Some tips led officials to recruit 2,000 volunteers for a massive ground search on Oct. 23.
"Finally we want to especially thank the family for their support and patience while this case was ongoing. We promised to bring Jayme home and tonight we get to fulfill that promise. From the bottom of my heart THANK YOU!" Barron County Sheriff Chris Fitzgerald said in a statement.
"This case has been very trying on the family so please respect their privacy and we reunite them later tonight."