News
UPDATE: Lancaster County crews working to clear roads
County crews are working to clear snow from area roadways. They are working to clear major roads and then will move into subdivisions.
Saturday, January 12th 2019, 10:32 AM CST
by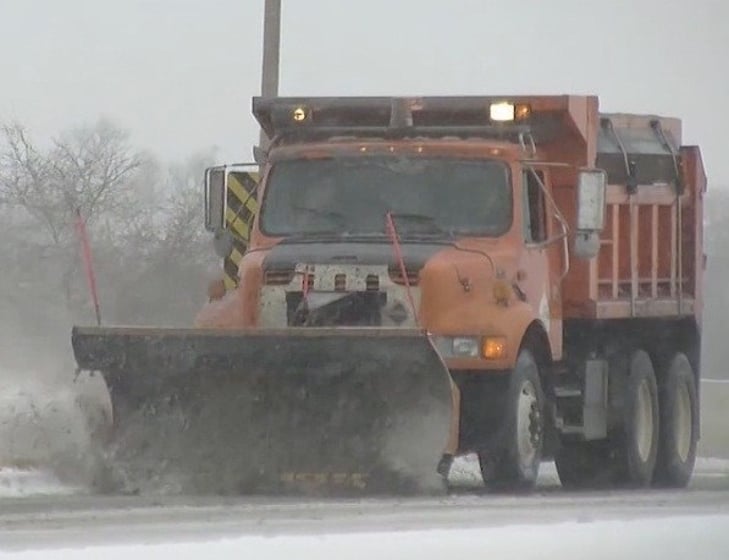 In a statement released early on Sunday morning from the city of Lincoln.
City crews continue plowing residential areas, which are about 60 percent complete.  Residential parking bans are not in effect at this time, but the City asks residents to move their cars from the streets to allow crews to do a more efficient and effective job.
A snow emergency for the City of Lincoln is still in effect.  Parking is banned on both sides of all emergency snow routes, bus and school routes and other major arterial streets until further notice.  In addition to plowing residential areas, more than 65 crews continue to patrol arterial streets, plowing and applying granular salt, pre-wet with brine as needed.  Those headed downtown are encouraged to park in City garages instead of on the street.
Arterial routes are dry with near normal driving conditions.  Residential streets vary from slush to snow-covered with areas of ice beneath the snow.  Drivers should be alert for slick spots and areas that might refreeze. Slow down, and allow extra travel time and stopping distance.  Please drive with caution around City crews and allow them plenty of room to work.
The City reminds residents that it is illegal to push or blow snow into or on any street, alley or sidewalk, and violators are subject to a fine.
Please stay informed on the status of snow operations in Lincoln. Additional information is available on the City website at snow.lincoln.ne.gov. If you have questions, you may call the Public Works Snow Center at 402-441-7644.
_______________________________________________________________________________________________________________
Lancaster County Engineer Pam Dingman urges caution for Lancaster County residents while driving on County roads until they have been cleared of snow.
Crews are currently out working on the major roads and then will move into subdivisions.
Lancaster County has all available trucks and motor grader crews out working to clear Lancaster County roads at this time. 

Lancaster County has more than 1,100 miles of gravel roads and the clearing operation is expected to take approximately 2.5 days to complete.
Lancaster County Engineering crew works daytime only and will work both Saturday and Sunday to ensure that the roads are cleared as quickly as possible.
Engineer Dingman urges extreme caution as snow has begun to blow and drift, especially in the southern part of Lancaster County. Additionally, please be watchful of the many cars that have been abandoned on County roads due to the storm.
Travel will take additional time and Lancaster County asks for your patience as we work to clear County roads. A complete list of road closings can be found on the County Engineer's website at 
www.lancaster.ne.gov/engineer
.