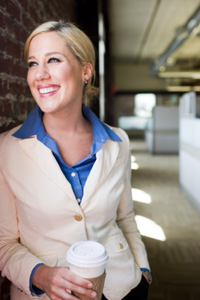 Gynecological Exams
Young Women's Center/Teen Services
Female Surgeries/Office Diagnostics
Breast Care
Maturity Center/Hormone Replacement Therapy
Gynecological Exams
Routine gynecological exams are a key part of a women's total health care. On your first visit to Women's Clinic, a personal health history will be obtained which includes background information, medical history, family history, and lifestyle. A routine exam starts in our lab where your weight, blood pressure, and basic lab work are obtained. Your physical exam includes listening to heart and lungs, breast exam, abdominal check, internal and manual pelvic exam and a Pap smear. After your examination, we evaluate your condition and decide your course of care. We strive to provide a friendly and comfortable atmosphere. Our goal is for the patient to feel that her gynecological health care needs have been met.
Young Women's Center/Teen Services
This center offers care to meet the special needs of women from teens to mid-twenties. Because many young women are more comfortable being seen by a women for their first gynecological exam, we provide care and education FOR women BY women. Our well-qualified Nurse Practitioners provide a non-threatening environment for discussion of such concerns as lifestyle issues, eating disorders, prevention of sexually-transmitted diseases, and other questions common to this age group.
Female Surgeries/Office Diagnostics
Women's Clinic offers state-of-the-art outpatient surgery in our clinic. We are now able to treat many conditions in the office without the expense of hospital admissions or the risk of anesthesia. Our new surgical techniques provide an excellent opportunity for diagnosis and treatment of common women's disorders and greatly reduce pain, inconvenience and cost.
Ultrasound
Ultrasound scanning uses sound waves to project a picture of the growing fetus or other abdominal structures onto a television monitor. This exam is part of the care given many pregnant women or patients with other gynecology problems.

Ultrasounds are routinely used to:
Evaluate the uterus, ovaries and tubes during gynecology exams.
Measure growth and development of the growing fetus.
Maturity Center
Women's Clinic of Lincoln offers special services for women over 40 years old through our Maturity Center. Services are coordinated by Fran, RN who will contact you one month prior to your appointment with appropriate orders for additional testing as needed based on your personal needs and the information in your chart. Theses tests are complete one week prior to your appointment with the provider so the results are available for you to review with the provider. Patients who live out of town and find it inconvenient to come to the office twice, Fran can send orders to a local facility or the tests can be done on the same day as the appointment.
Through the Maturity Center hormonal counseling is also available to help women make informed and appropriate decisions at time of menopause and during the perimenopausal transition.
Maturity Center appoints are routinely scheduled Tuesday morning with Dr. Swanson, Wednesday morning with Pam Gillaspie, APRN and Thursday morning with Dr. Maly. Other times can be made available to meet individual patient needs.
If you would like to schedule an appointment through the Maturity Center, please let the receptionist know when scheduling your appointment. If you would like more comprehensive information regarding the Maturity Center services, please call Fran, RN at 434-3370.