10-year-old's lemonade stand supports the homeless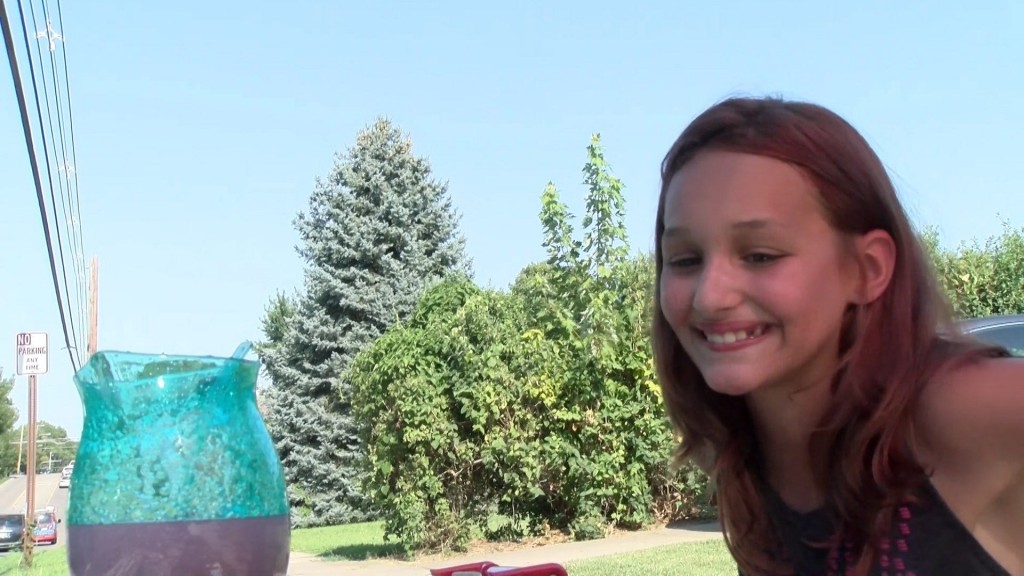 There's nothing like an ice cold glass of lemonade in the Summer, but this drink has a special cause.
Lemonade stands are a typical sight in the Summer, but 10-year-old Hali Kurtzer's, near 44th and Randolph, isn't your run of the mill stand, it has a special purpose.
Hali said, "One time, my mom just gave me $10 to give to some one and then I love doing lemonade stands, so I guess combining those two and I just put them together, and thought of this."
She's donating all of the money she makes from the lemonade to feeding and giving to the homeless.
Her mother, Brittany Kurtzer, said, "One day, came in the living room and said, 'Hey I want to do this,' she had her sign made-up and she just got started. She's got a heart for people."
Hali came up with the idea this year and has been setup since last Friday.
So far, she's raised $440 and used $140 of it to feed the homeless in downtown Lincoln. Sunday night, Hali and her mom went to several restaurants and delivered meals to those in need.
"Just got meals for people, took their orders. We went to four different restaurants, got them meals, took them back, gave them a them couple of dollars and continued on," said Brittany Kurtzer.
Brittany Kurtzer says her daughter's actions are just who she is.
""It's definitely part of her nature, our feeling are stuff isn't super important. It's memories and how you make people feel, and that's what kind of carried through to her," said Brittany.
The lemonade stand has served more than 50 people since they've gotten started.
Brittany says, "I'm very proud of her, like I said she's got a heart for people. She likes to make people smile. She's the kiddo that gives people balloon animals in the drive thru in restaurants to them smile. So, I'm not surprised, but very proud."
And Hali doesn't plan on quitting anytime soon, especially with the current heatwave. On Monday, police officers and neighbors showed up to the stand to support Hali. She's even thinking about doing it next year.
They say they plan on doing this throughout the Summer.