12 years later, Lincoln woman still searching for sister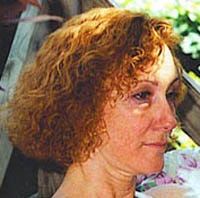 By: Megan Palera
8@klkntv.com
12 years ago Wednesday, Gina Bos disappeared. Every year, on that anniversary, her sister travels back to Lincoln to raise awareness for all those still missing across the country.
On October 17, 2000, Gina Bos mysteriously vanished after a performance at Duggan's Pub in Lincoln. The only thing ever found was her guitar. So her sister, Jannel Rap, picked it up and began singing – searching for any clue to Gina's disappearance.
"When someone's been missing for 12 years, if you don't get their name out, people think they're already found," Rap said.
What began as the GINA Foundation, turned into an international music tour called the "Squeaky Wheel." Every year, Rap and other artists perform in venues like the Meadowlark Coffee shop in Lincoln. She tries to raise awareness by asking the public to adopt a missing person, all in hopes of bringing one home like Iowa teen Erin Pospisil.
(Do you still have hope that she'll be found?) "Always. If I didn't, I don't know how I'd get up tomorrow," Erin's mom, Carolyn said.
Although Rap is not sure her sister will ever be found, she continues to sing for these missing faces and their loved ones who are still searching.
"The very first year, somebody was found and I had not anticipated that because I thought I can't find my own sister, how could I find anybody else's sister?" Rap said.
To date, Rap's non-profit has helped to find over 1,100 missing people.
If you would like to adopt a missing person or check out a list of those missing in your area, just check out www.411GINA.org.