13 Animals Dead After House Fire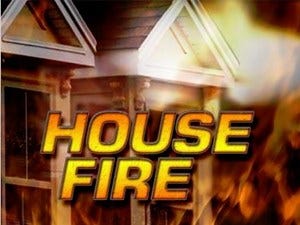 By: KLKN Newsroom
8@klkntv.com
Courtesy: KMTV
OMAHA, Neb. Members of the Ponca Hills Volunteer Fire Department arrived at a house fire near North 60th and McKinley around 5:30 p.m. Tuesday night. Ten dogs and four cats were inside the home. At least 13 of the animals died.
They quickly put out the fire in the kitchen but the house had filled with smoke. The residents got out safely. But the animals were trapped.
The Ponca Hills Volunteer Fire Department told KMTV on the scene that it appears one of the cats might make it but the other animals did not survive.
The Nebraska Humane Society was on scene to help.