13th West Nile case reported in Nebraska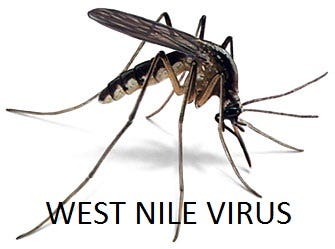 POSTED BY: KLKN Newsroom
8@klkntv.com
Health officials have reported Lincoln County's first confirmed human case of West Nile virus in two years.
The West Central District Health Department says a Lincoln County woman in her 50s was recently hospitalized. State officials say it's the 13th confirmed human case reported in Nebraska this year. No deaths have been reported.
The virus is transmitted by mosquitoes that have been feeding on infected birds.
Health officials say residents should limit their time outdoors during dawn or dusk, wear long-sleeved shirts and pants if they are outside and use insect repellent.