14th and O street cameras will be turned on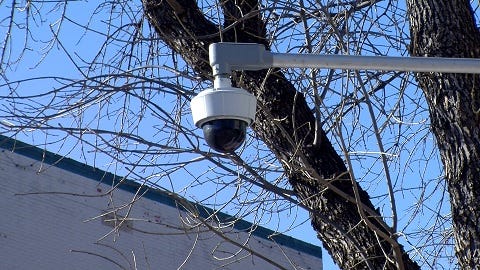 By: Jenn Schanz
jschanz@klkntv.com
It's a busy corner, and a nightlife hot spot in Lincoln. But with big crowds, sometimes comes more crime.
Police announced Thursday the long debated security cameras at 14th and O streets will officially be turned on.
In the past, some bar owners have said the cameras place an unfair stigma on the area.
Back in July, owner of Duffy's Scott Hatfield said "The narrative that has come from the police department over the last six months has been one to tell people to stay away from 14th and O."
But now, many businesses are on board.
"Personally I like the idea. If it did deter people, it would deter the type of people that you don't want downtown," says Forrest Savage, General Manager at PepperJax Grill downtown.
Matt Hathaway, a bartender at The Watering Hole, agrees.
"Me being a bartender, [it] kind of makes me feel that peace of mind that I've got that safety there," he says.
There are two cameras in the area, one at the southeast corner and another at the northwest corner. Police say the recordings will generally last 3 days, and then will be taped over. They also say they're not going to be monitored by police staff 24–7.
"The intent is not to be 'Big Brother' watching anyone. But it is one location where a significant amount of assaults do take place," says Lincoln Police Chief Jim Peschong.
Police say nearly 150 assaults were reported between April 2012 and 2013 from near 14th and O. That's more than any other corner in the city.
The goal of the cameras is to bring that number down.
Those who live nearby say even if the cameras don't completely stop crime, having an extra set of eyes will improve safety for bar goers.
Paul Jarrett of Lincoln lives just a few blocks from 14th and O.
"I don't think it will necessarily deter crime from occurring but if it can help catch people and get those people off the street, I think it's a great thing,"he says.