14th Street south of Highway 2 southbound lanes open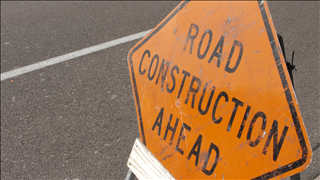 The city is happy, two road projects are done early.
One of them, 14th Street, south of Highway 2.
"As you know this stretch of road was a big challenge for us during this historic pothole surge. This is the cure to potholes,"
said Miki Esposito of Public Works and Utilities.
The Department of Transportation finished that stretch of road on 14th, a month early.
It was part of the project that also included redoing Warlick from Old Cheney to Highway 77.
All in all, everything was done in about nine months ahead of schedule.
The city is happy with all parties involved.
"So we really want to extend our appreciation, not just to the fact that with their partnership with local firm constructors in getting this projected opened open early, a month early, but also advance the project a year."
The streets were originally slated to be done by 2020 for the beginning of the South Beltway Project construction, but that date has now been moved up to 2018.