15-year-old receives first heart-lung transplant in Nebraska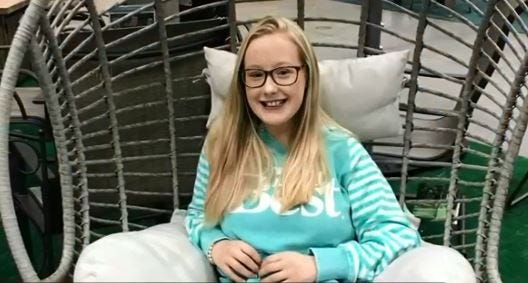 Posted By: Channel 8 Eyewitness News
8@klkntv.com
Thanks to Nebraska medicine a young girl has a new set of lungs.
Heart and lung transplant recipient Gina Wilmes said, "I could barely walk around school or really go anywhere without my heart pounding and me being out of breath….It was painful and I couldn't stand it anymore."
Gina is 15 years old… But for the past 13 years she's been fighting the symptoms of *pulmonary hypertension* like nosebleeds and extreme fatigue.
Specialists with Nebraska medicine have come to the rescue.
They performed an 8 hour operation transplanting 2 new lungs.
"Most of all I would like to thank my organ donor….<crying> because if it weren't for my organ donor I wouldn't be here today," said Wilmes.
The goal is for Gina to return home to the *Sioux City* area by March.
The high school sophomore is looking forward to performing with the school's dance team.