15-year-old rescued from creek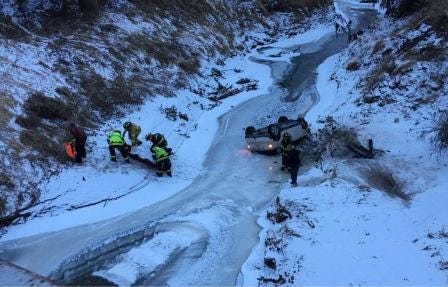 Posted By: KLKN Newsroom
8@klkntv.com
A 15 year old suffered from broken bones and other minor injuries after his car rolled into a creek.
It happened near 6400 West Agnew road at around 7:30 Monday morning.
The Lancaster County Sheriffs Office says the teenager called for help after he lost control of his Mini Cooper and rolled it into a creek.
When deputies arrived the vehicle was upside down in the water.
"He was temporally trapped in the vehicle. I think his backpack was caught on something, but he was rescued," Sheriff Terry Wagner, Lancaster County Sheriffs Office, said.
This investigation is still in the early stages.
We will bring you more details when they become available.