2 more sexual assault victims come forward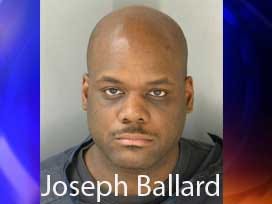 Lincoln police say two more victims have come forward in a sexual assault case involving a prominent youth activities leader.
Joe Ballard is currently charged with two counts of first-degree sexual assault and one count of third-degree sexual assault of a child. Last month, a 19-year-old man reported that he had been assaulted by Ballard from 2001-2007.
Lincoln Police Officer Katie Flood says Ballard has now been cited for two counts of 3rd degree sexual assault of a child. Officer Flood says two male victims were 12-years-old when they were inappropriately fondled by Ballard. She says the incidents happened in 2008 during overnight stays at Ballard's home.
Police are encouraging anyone with additional information or concern to call them at 441-7204 and speak with an investigator.