2013 Nebraska Football Hall of Fame Class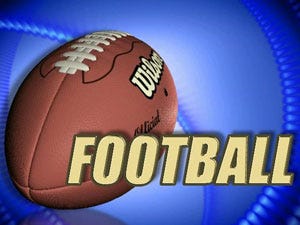 Posted By: Sports
Four former Husker greats, including a trio of defensive backs, lead the 2013 class of inductees into the Nebraska Football Hall of Fame.
All-American defensive back Keyuo Craver and All-Big Eight safeties Reggie Cooper and Russell Gary anchor an award-winning group of Blackshirts being inducted into the Hall of Fame. The trio of ball-hawking defenders is joined by All-Big Eight offensive lineman John Havekost, who helped his 1978 Husker team lead the nation in total offense.
All four of the Huskers being inducted into the Hall of Fame were either drafted or played in the NFL. Gary, a seven-year NFL veteran who played with the New Orleans Saints and Philadelphia Eagles, brings the most NFL success to the group. Craver, who also spent three seasons with the Saints, also spent seven seasons in professional football by adding four years in the Canadian Football League.
Nebraska Wesleyan All-America wide receiver Tim Beebe will join the Huskers in this year's class of Hall of Famers. Beebe earned All-America honors at NWU in 1987.
The Hall will also recognize Ernie and Jan Thayer of Grand Island with its Clarence E. Swanson Meritorious Service Award. Tom and Mary Hansen of Papillion will be honored with the Lyell Bremser Special Merit Award.
The Nebraska Football Hall of Fame is sponsored by the Nebraska Chapter of the National Football Foundation and College Football Hall of Fame. The College Football Hall of Fame opened in South Bend, Ind., in 1995.
This year's Nebraska Football Hall of Fame class will celebrate with an induction dinner on the University of Nebraska campus on Friday, Sept. 20. The class will be introduced prior to Nebraska's football game with South Dakota State at Memorial Stadium on Saturday, Sept. 21.
The 2013 Inductees
John Havekost – An All-Big Eight performer as a senior at offensive guard in 1979, John Havekost was one of the leaders of a dominant Husker O-Line. A teammate of fellow 2013 Nebraska Football Hall of Fame inductee Russell Gary, Havekost was a three-year letterman. The 6-4, 230, lineman from Scribner, Neb., saw action as a reserve as a sophomore, before starting at left guard both his junior and senior seasons. He helped the Huskers to a share of the Big Eight title in 1978.
The 1978 Big Red offense led the nation by averaging 501.4 yards per game, including 337.7 yards per game on the ground to rank second nationally. As a senior in 1979, Havekost's Husker offense produced 464.8 yards per game to rank among the nation's top five again, including 345.1 rushing yards per contest.
Havekost's Husker teams finished among the nation's top 10 in the final polls every season, and he competed in the Orange, Cotton and Liberty bowls during his Nebraska career.
Havekost was selected in the seventh round of the 1980 NFL Draft by the Denver Broncos.
Russell Gary – An All-Big Eight safety for Coach Tom Osborne's Huskers in 1980, Russell Gary was a leader of the Blackshirts as a junior and senior. Gary, a 5-11, 197-pounder from Minneapolis, Minn., came to Nebraska as an I-back, but switched to safety during spring ball as a sophomore in 1978. He started three games at safety as a sophomore before being sidelined with a knee injury.
He returned to the starting lineup as a junior and led the Husker defensive backs with 50 total tackles in 1979 and 62 stops in 1980. With Gary at the back of the defense, the Blackshirts led the Big Eight in total defense both seasons. NU also led the conference in rushing defense in 1978, 1979 and 1980, allowing just 86.4 yards per game during his senior campaign. The Huskers also finished each of his three seasons ranked in the nation's top 10 in the final polls.
Gary continued his football career after being chosen in the second round (29th overall pick) of the 1981 NFL Draft by the New Orleans Saints. Gary made an immediate impact with the Saints, starting 53 games in his first four professional seasons from 1981 to 1984. He played just two games for the Saints in 1985, before splitting time between New Orleans and Philadelphia in 1986. He closed his seven-year NFL career by playing 12 games with the Eagles in 1987. He played 80 career games, finishing with seven interceptions and four fumble recoveries.
Reggie Cooper – A three-year starter for Hall of Fame Coach Tom Osborne at Nebraska, Reggie Cooper was a two-time Jim Thorpe Award candidate. The 6-3, 210 strong safety from Slidell, La., was a two-time honorable-mention All-American and a Husker co-captain as a senior in 1990. Cooper claimed a pair of All-Big Eight honors and was a four-time letterwinner for the Blackshirts.
Cooper finished his career with 195 total tackles, which at the time was the most tackles by a defensive back in Nebraska history. The previous tackle record for a DB at Nebraska was 153, held by Larry Wachholtz. Cooper's total still ranks fifth all-time among Husker defensive backs. His 16 career tackles for loss (49 yards), were also a position record, until being broken by Mike Brown with 17. Cooper also notched 17 pass breakups in his career.
Nebraska averaged 10 wins per season in Cooper's four years, including the 1988 Big Eight title. He played in the Fiesta, Orange and Citrus bowls.
With Cooper leading the Blackshirts, Nebraska led the Big Eight in total defense in 1990, surrendering just 268.5 yards per game while leading the league in pass defense with just 92.2 yards per game. NU also led the Big Eight in total defense and rushing defense in 1989, after leading the conference in rushing defense in 1988.
Cooper signed a free agent contract and played two games with the Dallas Cowboys in 1991.
Keyuo Craver – A first-team All-America defensive back as a senior in 2001, Keyuo Craver was a dominant player on both defense and special teams for Coach Frank Solich's Huskers. A finalist for the 2001 Mosi Tatupu Special Teams Award, Craver was also a semifinalist for the Football News Defensive Player-of-the-Year Award and the Jim Thorpe Award. He earned first-team All-America honors from both the Football News and The Sporting News. He was a two-time first-team All-Big 12 choice and a two-time second-team academic All-Big 12 selection.
The 5-11, 190, cornerback from Harleton, Texas, was a team captain for the 2001 Nebraska team that played Miami in the national championship game at the Rose Bowl. A four-year letterman, Craver started every game his final three seasons. He finished with 192 regular-season tackles, including 113 solos. He added seven career interceptions, which he returned for 115 yards and a touchdown. His 41 career pass breakups are tied for second in school history.
Craver returned 31 punts for 352 yards in his career, including a 50-yarder against Kansas in 2001. He also blocked four kicks, including three punts and one field goal, which came in NU's 34-32 win over Colorado in 2000.
Craver helped the Huskers to 42 victories in his four-year career, including the Big 12 title as a sophomore in 1999, when Nebraska finished No. 2 in the USA Today/Coaches Top 25 and No. 3 in the AP Poll after a 31-21 win over Tennessee in the Fiesta Bowl.
Craver was a fourth-round pick by the New Orleans Saints in the 2002 NFL Draft. He spent three NFL seasons with the Saints from 2002 through 2004. He enjoyed his best season as a rookie in 2002, when he played 10 games with one start and recorded 18 total tackles. He added seven tackles in 12 games with the Saints in 2003. He also spent four seasons in the Canadian Football League, spending the 2005 and 2006 seasons with the Edmonton Eskimos, before playing for the Winnipeg Blue Bombers in 2009 and 2010.
New Hall of Famers from the State College ranks include:
Tim Beebe (Nebraska Wesleyan) – One of the top wide receivers in Nebraska Wesleyan history, Tim Beebe enjoyed an All-America career. An NCAA Division III Pizza Hut All-American, Beebe was also an NAIA Division II honorable-mention selection in 1987.
A 6-0, 180-pound speedster from Stromsburg, Neb., Beebe amassed 1,907 career receiving yards to rank third in NWU history. His 23 career touchdown receptions rank second on the school's all-time list, while his 13 touchdown catches as a junior in 1986 are still a Nebraska Wesleyan record.
Beebe's individual school records include a 272-yard receiving game and four touchdown catches in a game, which both came in 1986.
Also a standout on special teams for Coach Orson Christensen, Beebe ranks among NWU's career top 10 in kick return average (19.3 yards) and yards per punt return (11.5). Beebe was a two-time All-Nebraska Intercollegiate Athletic Conference selection (1986, 1987).
Beebe put his all-around athleticism on display for the NWU track and field teams as well. He qualified for Nationals in the long jump (indoor and outdoor) and in the 4×100-meter relay (outdoor) in both 1987 and 1988.
Beebe was inducted into the Nebraska Wesleyan Athletic Hall of Fame in 2005.
Clarence E. Swanson Meritorious Service Award
Ernie and Jan Thayer (Grand Island) – Ernie and Jan Thayer have been lifetime generous financial contributors to the University of Nebraska. They have been loyal supporters in both gift and deed to Nebraska Athletics. Most recently, the Thayer's provided a generous gift toward the naming of the Thayer Athletic Research Lab, located in the new East Stadium wing at Memorial Stadium.
In addition to their recent contribution to the Nebraska Athletic Performance Lab in East Stadium, the Thayer's are members of the Husker Award Club and the Rebounders Club.
Ernie is the owner of The Agricultural Land Company, and previously served as the president of Grand Island Trust and Financial Services and Commercial National Bank. A native of Wolbach, Neb., he served in the Army before graduating from UNL in 1960. He began his banking career with First National Bank of Grand Island. In 1997, Ernie was named chairman of the board of the Nebraska Chamber of Commerce and Industry.
Jan, also raised in Wolbach and a University of Nebraska graduate, was inducted into the Nebraska Business Hall of Fame in 2005. She has been involved in the health care industry since her graduation from UNL, serving as a dietetic counselor and as an instructor at the post-secondary and adult education level. A registered dietician and nursing home administrator, Jan is the owner, and CEO of Riverside Lodge Retirement Community in Grand Island.
In January of 2013, the American Health Care Association/National Center for Assisted Living honored Jan with its Chairman's Award. She heads the AHCA Foundation for the Future of Aging. She has represented Nebraska at two White House Conferences on Aging and has also served on the boards of the American Dietetic Association, American Health Care Association, Weil Institute for Critical Care Medicine in Rancho Mirage, Calif., Nebraska Health Care Association, Nebraska Assisted Living Association and Nebraska Medical Center.
The Thayer's have three children – all UNL graduates, including a son Dan, who played football and lettered for Coach Tom Osborne's Huskers as a safety in 1985 and 1986.
Inaugurated by the Nebraska Chapter in 1972, the Clarence E. Swanson Meritorious Service Award is given annually to honor a person or family "for outstanding contributions to the University of Nebraska and the Husker athletic department through personal service, personal support of athletic department programs and dedication to the Husker football program and intercollegiate athletics."
Lyell Bremser Special Merit Award
Tom and Mary Hansen (Papillion) – Tom and Mary Hansen have generously contributed to Nebraska Athletics both financially and with the use of their plane for coaches to recruit the nation's best student-athletes to Nebraska.
The Hansen's are members of the Director's Club and the Touchdown Club and Tom's company – T. Hansen Construction, Inc., of Papillion, donated the installation work for the red brick "N" wall near the open of the Husker football team's Tunnel Walk at Memorial Stadium. T. Hansen Construction was also the masonry contractor on the North Stadium Expansion and the new East Stadium Expansion projects.
Tom is the President of T. Hansen Construction, Inc., while Mary serves as the food service director for the Bellevue Public Schools. They have two children, Kristy Kiviniemi (husband Don) and Ryan Hansen. Tom and Mary also have three grandchildren, Ty, Kealy and Cole Kiviniemi.
Inaugurated by the Nebraska Chapter in 1974, the Lyell Bremser Special Merit Award was created to honor a person "with a background of interest in and support of intercollegiate football, who has made a sizeable contribution to society through public service and/or self sacrifice."