2014 Berringer Citizenship Team Announced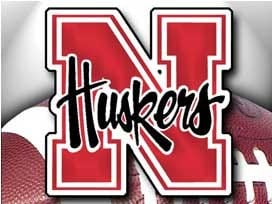 Posted By: Sports
The Nebraska athletic department announced Friday that 31 members of the 2013 football team have been named to the 17th annual Brook Berringer Citizenship Team. The honored student-athletes will be recognized on the field before kickoff of Saturday's Red-White Spring Game at Memorial Stadium.
The group includes 24 members of Nebraska's 2014 team in addition to seven players who completed their eligibility in 2013.
The Brook Berringer Citizenship Team was established by the Husker football program in honor of former Nebraska quarterback Brook Berringer, who died in a plane crash in April of 1996. Berringer was a member of NU's back-to-back national championship teams in 1994 and 1995. Berringer was also one of the most dedicated Husker volunteers in the community with youth, both in Nebraska and in his hometown of Goodland, Kan. The team honors players who display a similar love and dedication for volunteering in the community through Nebraska's nationally recognized Life Skills program. The recipients have completed six or more service projects during the academic calendar year and are in good academic standing.
Both 2013 senior fullback C.J. Zimmerer and senior receiver Tyler Evans each earned a spot on the Berringer Team for the fourth consecutive year. In addition to being honored for the Berringer Team, Zimmerer will also be recognized on Saturday for receiving the Uplifting Athletes Rare Disease Champion Award earlier this year. The Omaha native also will assist with the Drug Free Pledge at halftime on Saturday.
Four other Huskers were named to the team for the third time, including 2013 seniors Brandon Chapek, Ron Kellogg III and Jeremiah Sirles, along with junior offensive lineman Chris Long. Second-time honorees include 2013 seniors Jake Long and Spencer Long, along with junior running back Imani Cross and sophomore receiver Lane Hovey.
Another 21 members of the football program were named to the Brook Berringer Citizenship Team for the first time.
The Nebraska football team has continued to be among the most active teams in the local community. The squad has been a finalist for the Life Skills Team Award each of the past nine seasons.
Nebraska assistant coach Ron Brown and Associate A.D. for Life Skills Keith Zimmer will make the presentation to the team recipients.
In addition to the Berringer team, 2013 senior lineman Brandon Chapek will be honored on Saturday as the recipient of the eighth annual Cletus Fischer Endowed Scholarship. The scholarship is presented annually to a Nebraska football player who has demonstrated a high level of athletic and academic achievement, has completed both his athletic eligibility and undergraduate studies, and has plans to attend post-graduate school.
2014 Brook Berringer Citizenship Team (years on team)
Ameer Abdullah (2014)
Josh Banderas (2014)
Sam Burtch (2014)
Brandon Chapek (2012, 2013, 2014)
Jake Cotton (2014)
Sam Cotton (2014)
Imani Cross (2013, 2014)
Erik Evans (2014)
Tyler Evans (2011, 2012, 2013, 2014)
Joey Felici (2014)
Greg Hart (2014)
Lane Hovey (2013, 2014)
Dwayne Johnson (2014)
Ron Kellogg III (2012, 2013, 2014)
David Knevel (2014)
Spencer Lindsay (2014)
Chris Long (2012, 2013, 2014)
Jake Long (2013, 2014)
Spencer Long (2013, 2014)
Courtney Love (2014)
Kevin Maurice (2014)
Mike Moudy (2014)
Graham Nabity (2014)
A.J. Natter (2014)
Mark Pelini (2014)
Brent Qvale (2014)
Trevor Roach (2014)
Jeremiah Sirles (2012, 2013, 2014)
Johnny Stanton (2014)
Austin Williams (2014)
C.J. Zimmerer (2011, 2012, 2013, 2014)