2016 Tax Reform Summit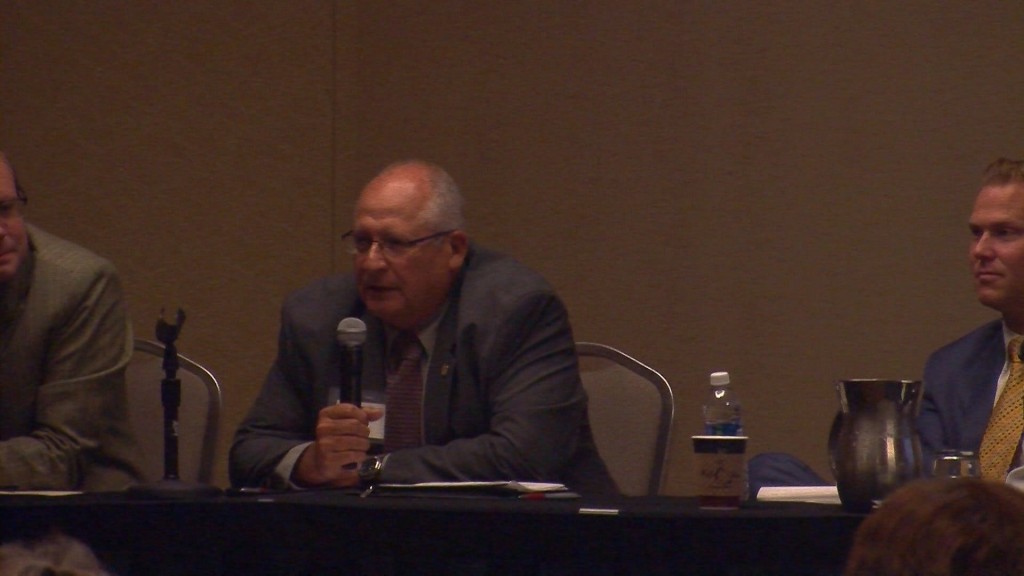 Posted By: Jason Taylor
jtaylor@klkntv.com
LINCOLN, Neb. Today, a tax reform summit was held in Lincoln. Some speakers at the summit say Nebraska's tax system imposes barriers to state economic growth.
Jim Vokal, CEO of the Platte Institute says they wanted to bring policy makers together with tax experts from the Tax Foundation to discuss how to properly lower taxes. The Tax Foundation is the nations leading independent tax research organization. The foundation talked about the 26 leading correlations between taxes and growth of states.
"23 of the 26 were all in consensus that as you lower your taxes you have more growth in your state. And, as we look at the map of the U.S. from North Dakota down in Texas we have the highest income tax rate, both personal and income." Said Jim Vokal, CEO of Platte Institute
In the Tax Foundation's 2016 Business Tax Climate Index, Nebraska ranked 27th behind faster growing states like Texas & Florida as well as some bordering states.
"They're fleeing to states that have lower taxes. And so there's a direct correlation of our high tax structure and lack of population growth we've had over the past two decades." Said Vokal
Some tax payers that attended this summit believe lower taxes are necessary.
"I think every Nebraska citizen wants their taxes to be fair and equitable. And that's an issue that needs to be addressed by state legislature." Said Ronald Dupell, Resident of Elkhorn
"If we're going to lower our income and property taxes, the most logical way that we seem to have consensus today was to broaden our sales tax base by eliminating some of the 4 billion dollars in tax exemptions that we have here in the state of Nebraska." Said Vokal
Supporters of this consumption based tax plan believe this will not affect state services.
"Through broadening the sales tax base we don't have to worry about the priorities of the state whether it's transportation, education or our healthcare." Said Vokal
According to the summit since 1992, 3 billion in annual adjusted gross income has left Nebraska mainly to states with lower taxes on income and property.