3 Lincoln babies die while sleeping with caregiver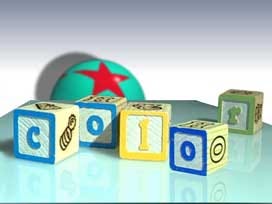 Lincoln Police Remind Citizens of Co-Sleeping Dangers
Members of the Lincoln Police Department have investigated three infant deaths in the last six days. Each case has one common thread: a caregiver was co-sleeping with the baby. The loss sustained by each family was sudden and tragic. We caution against co-sleeping with an infant, not only in a bed, but in any location (i.e. floor, couch or chair). The Lincoln Police Department hopes to prevent similar cases by reminding others of the safe sleep practices recommended for children under one year of age.
According to the American Academy of Pediatrics:
*Place your baby in a safety-approved crib with a firm mattress and a fitted sheet.
*Never put your baby to sleep on a chair, sofa, water bed, cushion, or sheepskin.
*The safest place for your baby to sleep is in the room where you sleep, but not in your bed.
*Place your baby's crib or bassinet near your bed (within an arm's reach) to make feeding easier and help you watch over your baby.
*If bumper pads are used, they should be thin, firm, well secured, and not "pillow-like."
*Blankets, if used, should be tucked in around the crib mattress. They should not reach any higher than your baby's chest. Try using sleep sacks or sleep clothing instead of a blanket to avoid the risk of overheating.
*Keep pillows, quilts, comforters, sheepskins, and stuffed toys out of your baby's crib. They can cover your infant's face—even if she is lying on her back.
*When looking for someone to take care of your baby, including a child care provider, a family member, or a friend, make sure that you talk with this person about safe sleep practices