3 in critical condition following circus act accident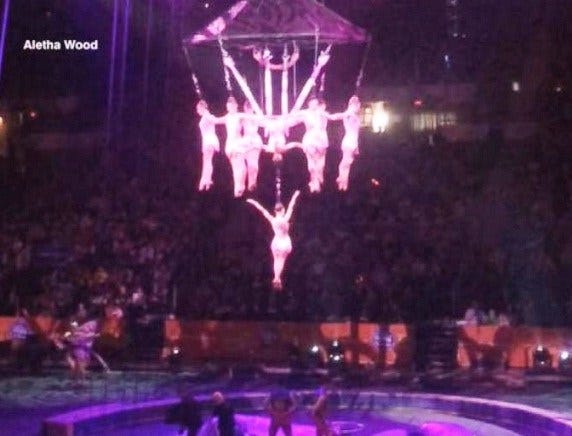 Posted By: KLKN Newsroom
8@klkntv.com
PROVIDENCE, R.I. (AP) _ A public safety official in Rhode Island says investigators looking into what happened to send eight circus acrobats plummeting to the ground during a performance have found that a clamp snapped. The entire scene was captured on video by circus-goers.
Providence Public Safety Commissioner Steven Pare says the clamp that held the performers to the rafters failed.
He says federal workplace safety investigators are focusing on why it failed.
Several people on the ground were also injured when the performers fell 25 to 40 feet to the ground during a Sunday performance of the Ringling Bros. and Barnum and Bailey Circus.
Three of the acrobats remain in critical condition Monday morning. A spokesman for the circus's parent company says none of the injuries appear to be life-threatening.