3 Men arrested in road rage incident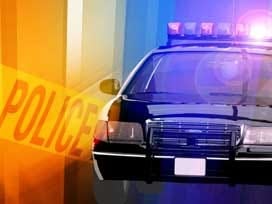 Three men are under arrest after a road rage incident turned violent. Lincoln Police Officer Katie Flood says a 29 year old man was driving near 13th and F streets when they noticed another car following them.
The driver of that car got out of his vehicle and punched the victim. He also poked his face with a knife. The victim was able to maneuver his car and get away before things got even more out of hand.
"I think he did the right thing by not immediately getting out of his vehicle sometimes that shows that you're willing to engage in further physical confrontation he stayed in his vehicle and immediately used whatever means necessary to flee," Officer Flood said.
Police found the suspects a few blocks away. 24 year old Cory Johnson was arrested for making terroristic threats, assault and the use of a weapon to commit a felony. His two passengers were also arrested for assault.