3 Nebraska Political Parties No Longer Recognized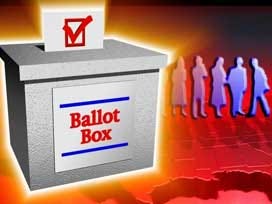 The Nebraska, Green and Libertarian political parties will no longer be recognized as official parties in the state.
Secretary of State John Gale announced Friday that the third parties lost their status after none of their candidates for president or U.S. Senate in the November election garnered 5 percent of the vote, which is required by state law.
About 10,000 voters affiliated with those parties will be notified by mail that their registration status has been changed to nonpartisan. Voters can either remain nonpartisan or fill out a new voter-registration form to select a new party affiliation.
A third party can gain ballot status in Nebraska through a petition drive, which requires about 6,000 signatures of registered voters.