30 Days Safe Haven Law Gets 2nd Round Approval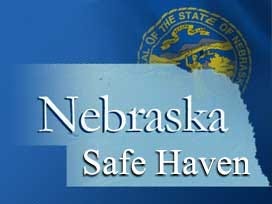 Thirty days. That's the age limit in Nebraska's safe haven law that appears to be headed for final approval.
The State Legislature voted 41 to 6 to give second round approval to the limit.
It looks like there's little tweaking left to be done. The bill that advanced Wednesday faces one more vote, but there don't appear to be any obstacles. Still there are Senators saying thirty days is not enough.
The number keeps climbing, even as the special session continues. Another teen dropped off in Grand Island, now 35 children abandoned. To date almost none of them infants. A thirty day restriction is expected to fix the problem.
No rationale behind the month long time frame is what Senator Bill Avery says. He had proposed capping the age at one year, the period in which he says studies show a child is still at their greatest risk.
But his amendment, came up two votes short. And Avery is now on board. He says, "Did we make the best possible decision? Probably not, but I'm a realist 30 days was possible. One year was not. I accept that."
The final vote expected to be on Friday, if approved Nebraska becomes one of 14 states with a similar 30 day limit. Because so many older children have been dropped off, lawmakers promise they'll be back in January to decide how to help families in crisis.