300 Army National Guard Members Deployed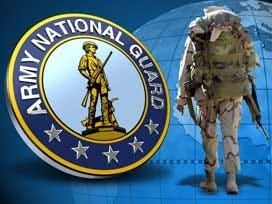 It was a heartfelt day today at Seacrest Field.
Thousands of people said good bye to the largest single unit from Nebraska to deploy during the war on terror.
The 67th Battlefield Surveillance Brigade has been training for this day since October.
Now it's here and they are on their way to support Operation Iraqi Freedom.
Hugs.
Kisses.
And a final farewell.
"The hardest part is saying good-bye you can only say good-bye so many times and it gets tougher and tougher every time."
Sergeant Devin Lovgren is one of 300 members of the Lincoln based 67th Battlefield Surveillance Brigade.
Seacrest Field is the sight where thousands of friends and family sent them off.
"It's very important to me because I see it as we can represent Nebraska we can represent American overseas we can let people know hey we care."
After a short ceremony, the soldiers boarded buses for Washington State, where they'll finish training.
In a matter of weeks, they'll be in Iraq. As the army's only Brigade, working in surveillance and intelligence.
Colonel Phil Stemple will command them on their year long deployment.
"It sounds cliché but its not to say freedom isn't free and less than 1 half of 1 percent of all Americans are serving in uniform today so those that are need to be supported by our country so the rest of us can enjoy those freedoms we hold so dear."
Judee Isley's three sons are all part of the brigade and now her message for them.
"Thank you for being great sons and great patriots thank you for serving our country and helping to keep this country free I love them to death I love them."
Just before the soldiers said farewell to their families Colonel Stemple said to them, "You're families love you. Your nation and the great state of Nebraska are behind you. And very soon your enemies will come to fear you."
While this is the first deployment for some of those soldiers, about half of them have already been there at least once before.