34th Annual Lincoln Marathon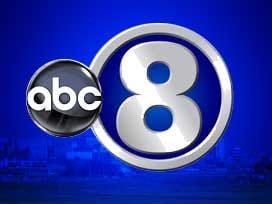 Thousands of runners from across the region took to the city streets today. In the 34th annual Lincoln marathon.
It may have been a windy day in Lincoln but that didn't stop this year's runners from doing what they love.
More than 10,000 participated this year. That's up about 2,000 from last year's marathon. Making it the largest in the city's history.
One by one the winners tore through to the finish line as excited spectators cheered them on. Sammy Rhotich and Ashley Tollakson were the first man and woman to complete the half marathon. Both are from Des Moines, Iowa. Tollakson says, "it was a good race. It's my third race this week so I'm a little tired. But it was a good day."
This year held a significant first. Women outnumbered the men running in the half marathon. But the fastest runners say the best part was just making it through to the end. Full Marathon Winner Cameron Cummings says "you can hear the music pumping and stuff and coming through the tunnel is sweet. So yeah, it's the perfect finish."
And for some, it's one step closer to greater goals for the future. Ann Marie Chappell says, "I'm going to the Olympic trials in January next year so everything from now till then is just practice and experience and just trying to get faster."