3rd Annual Women's Heart Walk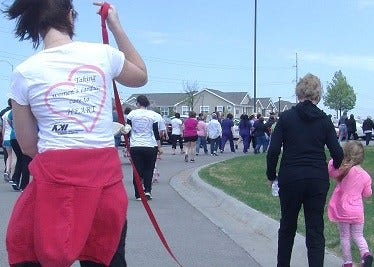 Posted By: Channel 8 Newsroom
8@klkntv.com
A local walk is trying to raise heart disease awareness and promote heart health.
More than 100 people showed their support at the 3rd annual Women's Heart Walk at the Nebraska Heart Institute and Heart Hospital. The event kicked off around 11 a.m. Saturday.
Channel 8's own Erika Summers emceed the walk, where participants raised more than $500 for the American Heart Association.
Sisters HeidiJo Chancellor and Michelle Buller have a special connection to the walk.
"It's important to us because my whole family suffered with heart disease and my mom actually passed away from a heart attack two years ago," Chancellor said. "It was right before this first event so we come and support it."
Free health screenings and educational booths were also available to participants.