4 more arrested in Felony Lane Gang case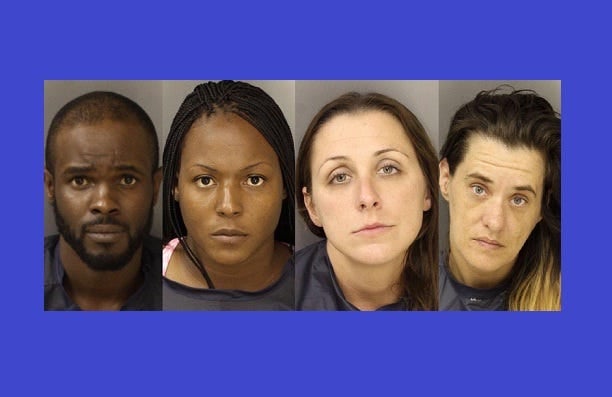 By: KLKN Newsroom
8@klkntv.com
Police say they nabbed 4 more suspects after a citizen spotted the suspects at a north Lincoln restaurant.
Lincoln Police Officer Katie Flood says the suspects tried to cash stolen checks at Wells Fargo banks near 27th and Superior, and 48th and Leighton. Police say 3 of the 4 arrested are from Florida, the other form Ohio. Police say they were caught when someone saw something a little strange.
"A citizen called in when they spotted suspicious activity in the Golden Corral parking lot. The citizen saw two people in a red Cadillac SUV remove Iowa license plates exposing Tennessee plates underneath. The vehicle then left the area quickly," says Officer Katie Flood.
Police arrested Michael Seraphin, 28, of Fort Lauderdale, Florida; Valerie Dunham, 29, of Fort Lauderdale, Florida; Kerri Lowery, 28, of Edgewater, Florida; and Jennifer Walen, 39, of Cincinnati, Ohio. All four were arrested for Aid/Abet Forgery (felony) and Aid/Abet Criminal Possession of a Financial Control Device (felony).
Just last week, 3 women were arrested for being part of the Felony Lane Gang. Police say they steal ID's and checks and try to cash them at bank drive-thru's.