$5 Bits of Broken Chair Trophy In Lincoln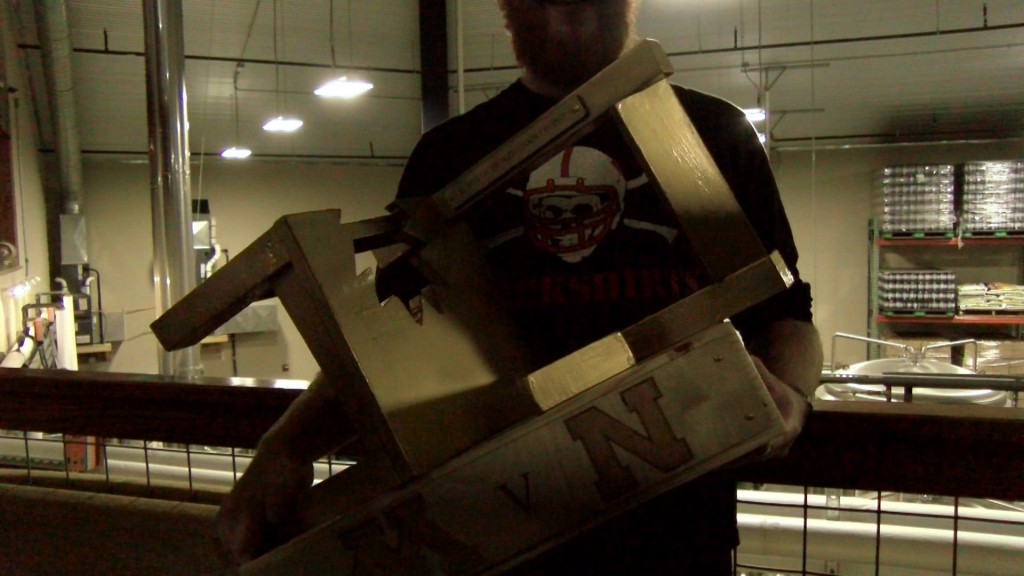 Nebraska and Northwestern are playing this weekend, but a special trophy for next week's game against Minnesota is in town.
The $5 Dollar Bits of Broken Chair Trophy started in 2014, taken by the winning team of the Nebraska-Minnesota football game, every year since.
And it was at Blue Blood Brewery Friday night.
Nebraska and Minnesota's history dates back more than 100 years, but a more recent tradition is catching the eyes of fans these days.
"A group of fans decided to get together and make a new one, my friend from church said, 'Hey, can you build a trophy! I said, yes, yes, I can," says Luke Petersen, a Lincoln Native who helped build the latest version of the trophy.
It dates back to a wager between parody account Faux Pelini and Goldy Gopher, Minnesota's Mascot.
In 2014, the Gophers would come away with the victory, their first in Lincoln since 1960.
"It's kind of funny that the trophy started on Twitter itself because seeing a picture of it retweeted is how I found out that it was actually rebuilt," said Mary Stepnick, who's from Minnesota and roots for the Gophers.
After Bo Pelini's departure, the trophy seemingly disappeared, but has since been given new life–with a new design. The image of the former Husker coach on the $5 bill has been replaced with that of the Herbie Husker, it's been used at events for Nebraska's Team Jack Foundation and Minnesota's Masonic Children's Hospital.
"We wanted to do something that was going to last a longtime, that was going to benefit as many people as possible. I was at the game where Jack Hoffman ran for his touchdown, that was still one of the best experiences of my life," said Petersen.