5 year old battling cancer to be honored at carnival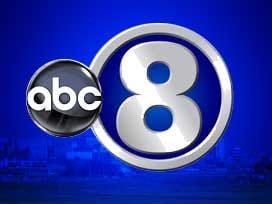 As families around Nebraska celebrate mother's day…one Lincoln mom is enjoying every minute she has with her sick little 5–year–old.
Even though Lennon Hunt is battling cancer and confined to a wheelchair he's still all smiles.
We first brought you Lennon's story about a year ago…the young boy has been battling cancer since he was just two years old and now another disease is taking over his body.
We spoke with his mother about how she stays strong through it all. Just like the super heroes he loves, five year old Lennon is fighting a battle…against cancer. There's been surgeries… Radiation… And chemotherapy. Yet there's always been his smile. Even when Lennon lost his bright red hair last summer. His Mom Amanda says, "he's a joy, he's very easy, he's very content doesn't take much to please him and he's extremely happy."
Now at age five… Lennon's hair has grown back but so have tumors… "I don't think about that I just, day by day, enjoy every moment that I have. It's about all you can do," she says. He's also been diagnosed with a rare genetic disorder called "A.L.D." The disease has taken Lennon's ability to speak and walk. "He can still nod but basically it's that motherly instinct I just know what he wants. He just looks at me and I just know," Amanda says.
These days Lennon is just happy playing with his kitten Leia and spending all the time he can with mom. He's no longer getting treatment for the cancer. Still through it all, Amanda and Lennon get by with a little help from their friends.
This year Lennon will be one of the guests of honor at the Forever Angels carnival on May 22nd. "it's gotten me through many tough times it's kept me positive knowing that there are so many kind people out there that are willing to reach out to strangers. It warms my heart, really it does and I hope to do that for other people someday," Amanda says.
The carnival is put on by the non–profit group Forever Angels to raise money for children and families with life threatening illness. The other special guest will be Holden Bruce, A young boy with epilepsy and brain tumors.
There's a fund at wells fargo bank for the family called the "Lennon hunt cancer fund" if you'd like to donate. The web site for Forever Angels is forever-angels.org