500 acres burned in Custer County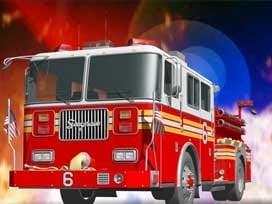 By: KLKN Newsroom
8@klkntv.com
Volunteer firefighters spent seven hours battling a blaze in central Nebraska that burned 500 acres of pastureland.
The fire started around 2 p.m. Wednesday, about eight miles east of Callaway in Custer County.
Callaway Volunteer Fire Chief Charles Jorgenson says a hot bearing on hay-harvesting equipment appears to have sparked the blaze. The flames spread quickly into pasture with a lot of cedar trees.
Firefighters from Callaway, Arnold, Ansley, Broken Bow, Merna, and Oconto were on the scene until 9 p.m. Wednesday.