6 arrested in Lincoln drug bust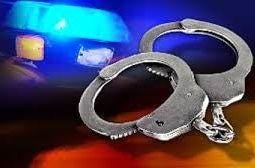 Posted By: Channel 8 Eyewitness News
Lincoln Police arrested six people after a drug bust on Thursday.
Officers made the arrest after materials to make methamphetamines were found in a home near 4th and E Streets
Police learned about the meth lab during a traffic stop involving Aaron Collins, 35. During the stop several items, including meth, were found on Collins. Collins and his passenger Desmond Hauser, 31, were arrested.
Authorities obtained a search warrant for the residence near 4th and E after the stop. In the home, they found several ingredients used to make meth.
Two other adults, George Zinn-Dorf, 43, and Dennis Thompson, 22, along with two minors, were arrested at the house on Friday.