680 reopens near Council Bluffs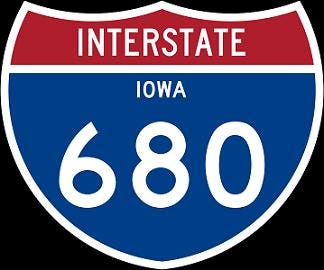 Good news for drivers who use a popular stretch of road in Omaha. The 3 mile section of I-680 that links Iowa and Nebraska finally reopened Wednesday. Normally a project to repave a section of interstate takes about 6 months to finish but thanks to good weather and 14 hour workdays, construction workers beat the December 23rd deadline.
"My fiancee went from driving 10 miles to 28 miles one way and she gets to come home just 10 miles tonight, so she's pretty tickled," Chris Stoffel of Crescent, IA said.
Contractors were hoping to open at least one lane in each direction but instead all lanes in both directions are now open.