80 accidents reported in Lincoln as snow plows are still working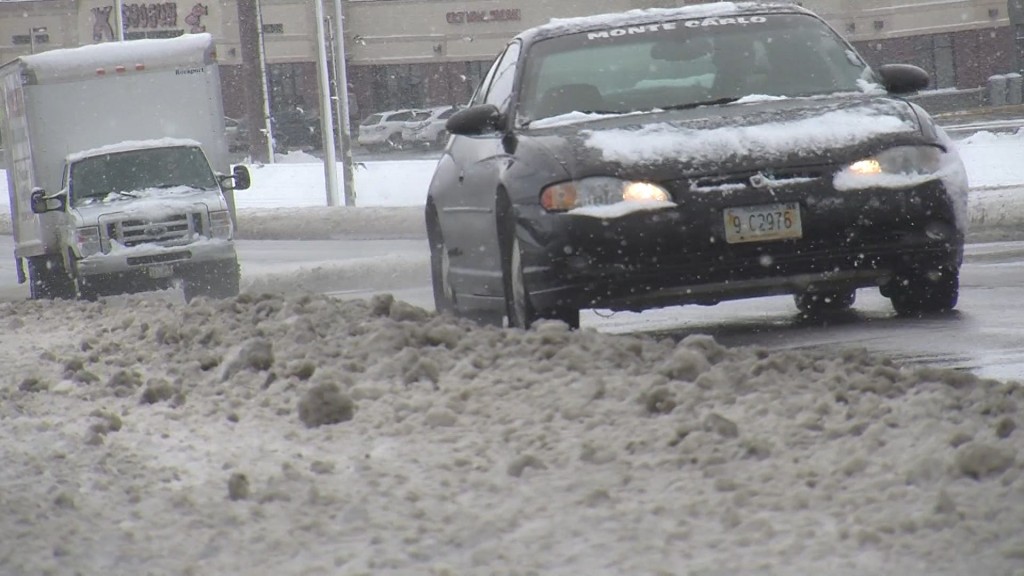 By: Bill Schammert
bschammert@klkntv.com
Lincoln Police are reporting more than 80 accidents throughout the city on Wednesday. That's more than triple the usual number of 25.
Snow plows spent most of the day clearing the emergency routes and have shifted their overnight focus to residential roads.
"It's a time consuming process to go through all those residential streets," Al McCracken with Lincoln Public Works said Wednesday night.
The goal is to have every street cleared by late Thursday afternoon. Public works says it will also focus on removing all the snow from the downtown district.
"With the parking and everything downtown and in the Haymarket, traffic that's down there, we have no place to put the snow so we have to haul it away," McCracken said.
It seemed calm Wednesday night, but it was a stark contrast to what Lincoln saw during the morning. Part of I-80 west of Lincoln was shut down for a short time due to a jack-knifed semi-truck.
Earlier, drivers said the conditions weren't great.
"Well, basically you're going off, you're getting into the median or ditch and you get stuck and you can't get out," Jeff Carstens of Lincoln said.
"People actually doing more than the speed limit, that's surprising," Stormie Coleman of Lincoln added.
The Nebraska Department of Roads web site still says drivers in the Lincoln metro need to be extremely cautious, but many we caught up with later Wednesday night seemed please with the way the city handled this second snowstorm of the season.
"I think they did a lot better than the last snow fall, that was pretty bad," Emily Michael of Lincoln said.
"Most of the time it's pretty good, but I do think they did better this time," Josh Magwire of Lincoln added. "They got to the side streets a lot faster, which surprised me."