88-year-old rural Palmyra man killed in grass fire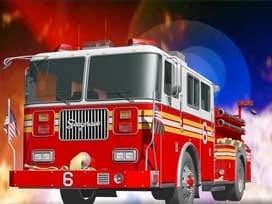 Posted By: Jenn Schanz
Jschanz@klkntv.com
The Otoe County Attorney says a rural Palmyra man was killed Thursday in a grass fire. County Attorney David Partsch says firefighters called to the scene found the body of 88-year-old Paul Lansing while putting out the fire.
Partsch says it appears that a barrel fire caught a large portion of grass on fire at 236 F Road in Otoe County at around 3:30 p.m. Partsch says Lansing was possibly burning some items in a barrel and the fire must have jumped from the barrel and caught the natural grass in the area on fire. He says it appears Lansing tried to stomp out the fire.
One of Lansing's daughters tells us he started a tractor salvage 50 years ago which thrived for many years. Lansing Tractor Salvage was independently run by Lansing and his wife. His daughter says he retired several years ago and was selling off what remained of the business.
An autopsy is scheduled for Friday to determine the cause of death.