8th annual Federal Legislative Summit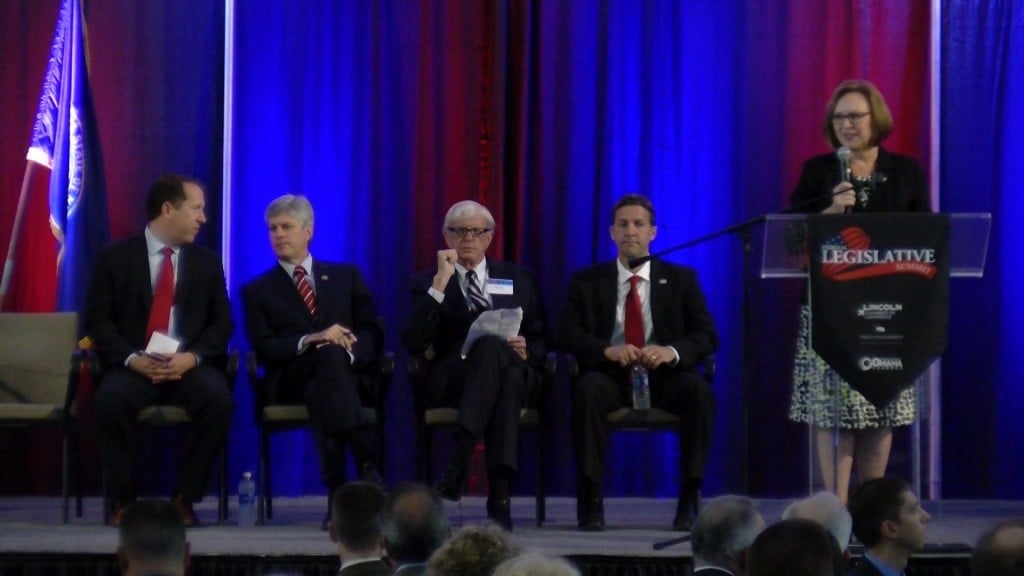 Posted By: Veronica Ortega
vortega@klkntv.com
Hundreds of business and government leaders gathered for the 8th annual Federal Legislative Summit. They got the opportunity to hear from our U.S. senators and congressmen about what's happening in Washington D.C. They took on everything from taxes, trade, and the budget.
"Four out of 38 years Washington has done less than a third of its work, and just punted it all down the road," Sen. Ben Sasse said.
Senator Deb Fischer talked about progress they've made over the past year. She says she's currently working on the National Defense Authorization Act which sets funding for the U.S. Department of Defense.
"There's no question that our military is the best in the world, but we better make sure they continue to be the best in the world," Sen. Deb Fischer said.
Governor Pete Ricketts used the summit as a platform to talk about the state's efforts to retain and grow Offut Air Force base and his continued mission to bring tax relief to the people.
A major topic of discussion was the federal deficit, which is somewhere in the trillions of dollars. Congressman Jeff Fortenberry says the delegation has vowed to help get the budget under control. One of the ways is through continued tax reform that's smarter, simpler, and fairer.
"Whoever sits in the seat at the White House we have to do this, or we will drift our way out of this, in an unfair ineffective manner," Fortenberry said.
He says this will help drive productivity and revenue across the country. Fortenberry says tax reform will help grow our economy and gives the potential to restore small business growth.