90th & Old Cheney Fire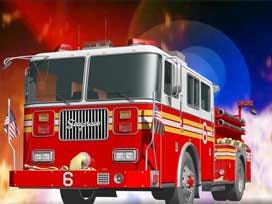 By: Channel 8 Newsroom
8@klkntv.com
A firefighter was sent to the hospital after battling a blaze near 90th and Old Cheney Rd.
Crews said the fire started around 11 a.m. Firefighters found flames on the first and second floors of the home.
The injured firefighter fell off the ladder while climbing toward the roof.
"Unfortunately due to the icy conditions perhaps, we're not sure yet, we're still investigating it, we had a firefighter fall and get hurt," said Jim Bopp, Battalion Chief. "He was transported to the hospital and he was conscious and alert."
The family of the home was there at the time of the fire, but escaped without injuries.
Firefighters tried to save the family cat with oxygen, but it later died.
The cause of the fire is still being investigated.