911 tax increase to end early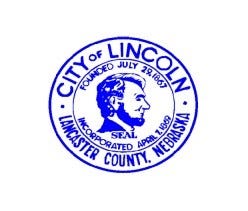 By: Channel 8 Eyewitness Newsroom
8@klkntv.com
Press Release from Mayor Beutler's Office:
Mayor Chris Beutler today announced that bids for the City's new emergency 911 radio system came in well under the estimates, and the City may be able to end the quarter-cent sales tax earlier than expected. Voters approved the three-year, quarter-cent sales tax increase last April to support the new radio system and construction of new fire stations.
"This is great news for the taxpayers of Lincoln," Mayor Beutler said. "Our original estimate was that it would take three years to collect the necessary revenue to fund the 911 system and the construction of new fire stations, one a joint police and fire facility. While we don't have the information yet on the fire station costs, it is likely that we will be able to end the tax earlier than anticipated." The design and construction of the new fire stations will not begin until the radio system is completed or nearing completion.
Public Safety Director Tom Casady said the original project estimates for the radio system were about $20.5 million. The two responding vendors – Motorola and RACOM – submitted bids several million dollars below the estimates. The Citizen Oversight Committee for the public safety projects will meet later today to consider the two bids and make a recommendation.
The City began collecting the quarter-cent sales tax in October. The revenue goes to the State before being returned to the City, creating a two-month delay. Revenues for the first three months (returned to the city in December, January and February) totaled more than $3.1 million. City Finance Director Steve Hubka said that puts the City on target to collect about $12 million a year. Information on the sales tax collections and expenses are available at lincoln.ne.gov. (Click on "Sales and Use Tax Increase Information.")